Titolo: TOULOUSE [FRANCUSKA]: NAPADOM MOLOTOVOM NA POLICIJSKU STANICU (26.04.2015.)
TOULOUSE [FRANCUSKA]: NAPADOM MOLOTOVOM NA POLICIJSKU STANICU (26.04.2015.)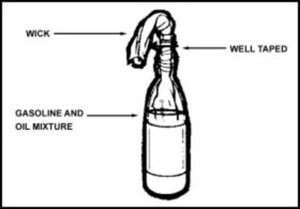 "Dosta nam je"
U utorak noć 26. aprila napali smo policijsku stanicu molotovljevim koktelima.
Nećemo vam više lagati.
Dosta nam je.
Umorni smo od slušanja da će "sutra biti bolje".
Umorni smo od građanskih pokreta.
Umorni smo od spektakla drugačijeg mišljenja, gdje se strah uvlači u stomak a rezignacija u glavu.
Umorni smo da gledamo na internetu "mjesta gdje se sukob podijelio" ili od masturbacije ispred snimaka sukoba na youtubeu.
Umorni smo od prevaljivanja 600 km da bi učestvovali u jednoj divljoj povorci.
Izgleda da je to postao novi sport. Ili još gore. Novo zanimanje.
Profesionalni pobunjenici društvenih pokreta.
Baš zgodno za životopis jednog aktivista.
Umorni smo bacanja par boca ili od izvrtanja kontejnera nasred ulice, i od policijskih suzavaca, da bi to kasnije nazivali pobjedom.
Umorni smo da izigravamo sretne osobe kada se u biti ništa ne dešava.
Umorni smo da hinimo slogu.
Umorni smo da hinimo kako nas uopće nešto briga o zakonu El-Khomri [zakon o reformi rada, kojeg je uvela Hollandeova vlada, a protiv njega ustali brojni sindikati, nap.prev. na talijanski].
Nismo čekali indignadose 2.0 da provedemo koju besanu noć.
Baš moramo to reći.
Nestrpljivi smo.
Ne shvaćamo zašto bi trebali planirati sastanak s Moći da bi se sukobili s njom, dok nas okružuje sve više uniformi i pacifista-pandura.
Učinili smo to iz zadovoljstva.
Učinili smo to da bi označili jedan rascjep.
Zato što smo sretni i bijesni istodobno.
Ne želimo više biti tamo gdje nas čekaju.
Želimo poslati jedan dvostruki borbeni zagrljaj.
Prvi Moniki i Francisku u Španjolskoj.
Drugi drugovima u Bruxellesu koji još proživljavaju represiju zbog terorizma.
Naša solidarnost je napad, naš zločin sloboda.
Do skora