Titolo: GRČKA: UHAPŠENI GRIGORIS TSIRONIS I SPIROS CHRISTODOULOU - MRTAV SPIROS DRAVILAS
GRČKA: UHAPŠENI GRIGORIS TSIRONIS I SPIROS CHRISTODOULOU - MRTAV SPIROS DRAVILAS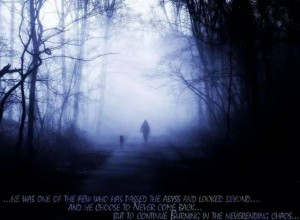 Živeći dostojanstvenim putem u najnepovoljnijim uvjetima
Policijska operacija u Nea Aghialos, 20.05.2015. okrunjena je "uspjehom". TV kanibali stoje nad mrtvim tijelom našeg prijatelja i urliču: Grigoris Tsironis, Spiros Christodoulou i mrtvi Spriros Dravilas su nemilosrdni pljačkaši i ubojice žedne krvi.
Grigoris je bio i ostaje drug. Od svog prvog hapšenja, kao posljedica sudjelovanja u okupaciji Politehničke škole 1995. i u borbama protiv obnove trga Exarchia 1997., u brojnim dinamičnim intervencijama anarhističkog pokreta i njegovog aktivnog prisustva kao radnika u sindikatu dostavljača, Grigoris je uvijek bio na našoj strani. Bjegunac od januara 2006., nakon eksproprijacije Nacionalne Banke u ulici Solonos, živio je deset godina borbi i preživljavanja protiv kapitalizma i njegovog represivnog mehanizma.
S ucjenom na njegovoj glavi od 2009., za isti slučaj, i na nišanu sve ove godine, uspio je zadržati svoju ljudskost i militantnost unatoč nevoljama i lovu kojeg je pokrenuo moderni odred progona.
Spiros Christodolou bio je i ostaje nepokajani proleter koji je oblikovao i oblikuje svoj vlastiti dostojanstveni put u najepovoljnijim uvjetima: zatvor i ilegala.
Baš kao i Spiros Dravilas... Okusio je to od svoje 21. godine, kada je po prvi put došao u kontakt s grubom realnošću zatvora. Otada, s mnogo godina zatvora na leđima, u bijegu i ilegali od 34. godine kada je svjesno odbacio dugo lišavanje slobode. Odbacio je, kao što to rijetki mogu, da gleda sebe samog kako hoda kroz te bijedne hodnike i ćelije popravnih paklenih rupa, ostavljajući posljednje godine nepokorene mladosti u modernim tamnicama.
MI NE OPRAŠTAMO - MI NE ZABORAVLJAMO
SOLIDARNOST S UHAPŠENIMA, GRIGORISOM TSIRONISOM I SPIROSOM CHRISTODOULOUM
ZAPALIMO ZATVORE
Izvor: Act For Freedom Now
Napomena: Do sada nepoznata grupa preuzela je odgovornost za ubojstvo Makisa Galimanisa, glavnog stražara zatvora Domokos, koji je prije 3 mjeseca ubijen izvan svog doma u Lamiji. "Organizacija Narodna Pravda" objavila je na Indymedia Athens izjavu u kojem Galimanisa naziva "neprijateljem naroda" i "krvnikom". Tekst trenutno ispituje grčka antiteroristička policijska jedinica. Jedan od osumnjičenih u ovom slučaju bio je i nedavno preminuli Spiros Dravilas.
Izvor: Grecja w ogniu
IZJAVA GRIGORISA TSIRONISA IZ ĆELIJE NA 12. KATU POLICIJSKE UPRAVE GADA
Ciklus od 9 godina slobode u ilegali okončao se možda na najgori način. Smrću našeg brata Spirosa Dravilasa. Želim izraziti moju najtopliju sućut i zaželjeti hrabrosti njegovoj obitelji. Spiros, sada zauvijek slobodan, zauvijek će živjeti u mojem srcu i mislima. Baš kao i svi koje love na neistraženim putovima slobode. Budite snažni, braćo i sestre...
Na završetku, iz ćelije na 12. katu GADA-e (Atenska policijska uprava) šaljem moje pozdrave zatvorenim drugovima i želim im slobodu te da ih ponovno sretnem.
P.S. Želio bih zahvaliti svima koji su sve ove godine, svjesno ili ne, pomagali mi i priuštili mi trenutke radosti, sreće i drugarstva.
Grigoris Tsironis
Izvor: Act For Freedom Now
<em>Napomena: Grigoris Tsironis bio je godinama tražen kao jedan od "pljačkaša u crnom". Nakon napada na policijsku stanicu u Agia Paraskevi, na njega, kao i na braću Mariosa i Simosa Seisidisa, je raspisana ucjena od 600.000 eura. Policija je sada usredotočena na istraživanje njegovog doma u Agialosu, gdje su se odvila hapšenja. Nadaju se da će otkriti podrobnije elemente koji će doprinijeti potpunom uništenju grupe "Narodnih Boraca".
Grčka je policija izjavila u subotu da je umrli Dravilas pilotirao helikopterom korištenim za smjeli bijeg Vassilisa Paleokostasa [najveći grčki pljačkaš današnjice] u 2006. iz zatvora Korydallos.</em>
Izvor: Grecja w ogniu