Titolo: SANTIAGO [ČILE]: ZAPALJENA VOZILA (23.07.2014.)
SANTIAGO [ČILE]: ZAPALJENA VOZILA (23.07.2014.)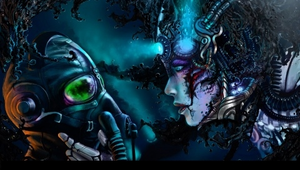 Unaprijed organizirani i jasnog uma; u ranim satima 23. jula 2014. napali smo, poprskali akceleratorom i zapalili 5 vozila. U Ñuñoi u ulici Los Jardines oko 12:45 luksuzni Volkswagenov terenac, u San Miguelu u Quinta Ave i Eduardo Ruiz Valedor oko 12:57 2 razmetljiva terenca i jedan sportski auto, i u Viña del Mar u ulici Dos Poniente oko 1:15 još jedan bezvrijedni skupi terenac, ostavljajući pamflete u kojima se spominju zatvoreni i mrtvi compañerxs.
Iskreno rečeno, ne zanima nas razina vrijednosti spaljenih vozila, budući da smo ovim djelom željeli nanijeti mali udarac tehnokratskom kapitalističkom društvu, a ne samo slabašnom pojmu "bogatih ili srednje klase". Društvo koje svojom civiliziranom strukturom uništava naše živote pojedinaca, negirajući nam sposobnost da osjećamo, znamo, otkrivamo, volimo, da se opiremo onome što ne rasuđuje kao mi. Motorizirana vozila jasno predstavljaju, za nas, pripitomljavajućeg gospodara ovog samo-obnovljivog sistema, kroz neprekidno zagađenje, stalnu degradaciju našeg planeta, kroz tvornice destruktivnih i izrabljujućih vozila, čiji su vlasnici veliki magnati i nadzornici ovog bolesnog svijeta. Šire ljudsku-pripitomljenu viziju kojom upravljaju pojedincima u svoju korist, u kojoj ne možeš preživjeti, stvaraju lažne stvarnosti, zbog kojih od samog rođenja mislimo da smo kao ljudska bića u rukama tehnoloških uređaja koji su gotovo dio našeg tijela, gore navedene mutacije, da smo superiorni drugim društvenim klasama, da posjedujemo sva prava nad životima životinja i ekosistema. Možemo to vidjeti u ponašanju djece koja to kroz čitav dan usvajaju u gradovima sa svojim prokletim mobitelima, konzolama za video-igre, ubijajući svoje neurone, uništavajući svoju kreativnost, maštu, atrofizirajući svoja tijela hraneći se lošom hranom, hranom iz supermarketa, pakiranom hranom. Vidimo to u strojevima naprijatelja, kao u bezvrijednoj policiji, vidimo u prevladavajućem društvu vrhunac katastrofe, grešku tisućljetne ljudske nesposobnosti, uništavajući slijepi pred srcima i gluhi pred plačem, kao i prema ne-ljudskim životinjama oko nas, porobivši ih i koristeći ih kao da su puki inertni predmeti, bez osjećaja, bez patnje, bez centralnog nervnog sistema...
Naravno, mi smo i dalje za uništenje kapitalizma, ali iza kapitalizma ili možda s rukom u ruci mi vidimo da neporecivo društvo i civilizaciju koje su prouzročili tako mnogo štete, i ako nas oni žele optužiti za terorizam u medijima moći i u pasivnom građanskom sloju, u redu, mogu to učiniti zato jer ako uzimamo u ruke svoje živote i reagiramo kao životinje, koje su stvari jesmo, na divlji način na ono što nas uništava, pokorava i istrijebljuje, onda smo teroristi... Ako je negiranje legalnog i građanskog života, tužnog i predodređenog, terorizam, onda smo mi to... Ali mi znamo i vi znate compañerxs da mi samo očajnički tražimo svijet koji nije ispunjen tolikim zvjerstvima, tolikim izrazima bezosjećajnosti, željama za moć, željama za gaženjem preko drugih bića. Znamo da je uvjerena i hrabra potraga za novom stvarnosti koja nije trula zbog pokvarenih želja, ambicija i autoriteta, kao ona u kapitalističkim pripitomljavajućim gradovima, jedna vrijedna i duga borba bez primirja.
Protiv autoriteta, protiv društva, protiv civilizacije i strojeva, međunarodna solidarnost. Srušimo granice i svaku državu u univerzumu. Hans Niemeyer, Ted Kaczynski, Mónica Caballero, Nikos Maziotis, Francisco Solar, Marcelo Villarroel, Juan Aliste, Freddy Fuentevilla slobodni u svakoj divljoj ustaničkoj akciji. Mauricio Morales, Alexandros Grigoropoulos, Sebastián Oversluij svakodnevno s patnjom, bijesom i hrabrošću osvećujemo vašu smionu smrt u borbi.
Vandalsko jato parazitske djece
Izvor: InterArma