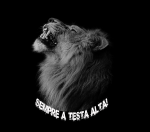 Anna and Valentina [
arrested in op. "Scripta Manent"
] have been transferred today to Rebibbia prison, along with all other comrades of the section.
The new address:
Anna Beniamino
Valentina Speziale
Via Bartolo Longo, 92
00156 Rome — Italy
ITALIJA: ANARHISTIČKE DRUGARICE ANNA BENIAMINO I VALENTINA SPEZIALE PREMJEŠTENE U DRUGI ZATVOR (09.03.2017.)

Anna i Valentina [
uhapšene u op. "Scripta Manent"
]su danas premještene u zatvor Rebibbia, zajedno sa svim ostalim drugaricama s odjela.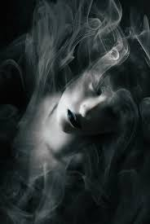 Jučer, 02.10., doznali smo da je drugarica Valentina Speziale premještena u zatvor u Latini još prije tri dana (krajem prethodnog tjedna). Njena nova adresa:
Valentina Speziale, Via Aspromonte, 100 – 04100 – Latina LT – Italia
Što se tiče vijesti o uvjetima drugova u zatvoru situacija je slijedeća:
Za
Danila
se sa sigurnošću zna da mu je blokirana neka pošta koju je trebao dobiti, između kojih i sinova. I da samoj djeci nije dozvoljeno da vide roditelje (Danila i Valentinu) tokom posjeta.
Svim uhapšenim drugovima nije dozvoljena da međusobno komuniciraju, što znači i da im je zabranjeno da se dopisuju. Iz tog je razloga propao njihov plan o stvaranju specijalnih zatvora samo za anarhiste, kao što je odjel visoke sigurnosti u Ferrari i Alessandriji. To pretpostavljamo iz činjenice da se prvi premještaji odvijaju prema drugim zatvorima.
Šikanira se drug
Marco Bisesti
, kojeg su zatvorili u "podrum" zatvora Rebibbia zato što je odbio da se podvrgne TBC-testu (uobičajeno u nekim zatvorima). Navedeni podzemni odjela logora je pun vlage, a drug nije dobio pokrivač da bi se pokrio barem noću. Dakle, potrebni su, tko želi poslati paket zatvorenicima, deke, džemperi i slično. No, budući da će drugovi biti premješteni savjetujem da se kontaktiraju advokati ili drugovi koji prate pobliže situaciju prije slanja paketa, uključujući i novac.
Optužbe koje su odbačene protiv drugarice
Anne Beniamino
su "B" i povezane s istim djelom.
Tužitelj je za napad u Parmi (optužba "B") zatražio kazneno djelo "masakra", ali istražni sudac je odbio navedenu optužbu jer po njemu se na ne-eksplodiranoj napravi prekidač nalazio u poziciji "off", dakle nije bila pristuna namjera da se ubije i stoga počini masakr.
7. oktobra sud će preispitati slučaj, pošto je je novi inkvizitor torinskog tužiteljstva R. Sparagna uložio žalbu kako bi se odobrilo kazneno djelo "masakra" (čl.280 k.z.) protiv drugova, kojeg je odbio sudac, i kako bi se odobrilo hapšenje nekih
...