Titolo: ČEŠKA: MASOVNA POLICIJSKA OPERACIJA PROTIV ANARHISTA. TRI OSOBE U PRITVORU
ČEŠKA: MASOVNA POLICIJSKA OPERACIJA PROTIV ANARHISTA. TRI OSOBE U PRITVORU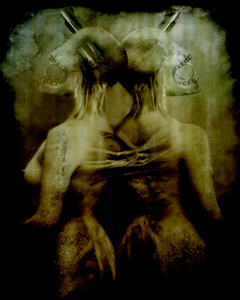 <em>NAPOMENA: RadioAzione [Hrvatska] objavljuje vijest o policijskoj represiji nad anarhistima u Češkoj i šalje pozdrave podrške anarhistima pod istragom i u pritvoru, što ne znači da podržava u cijelosti objavljeni tekst, pošto smatra da dio anarhističke-nihilističke borbe za potpuno uništenje postojećeg nisu sindikalistički ciljevi kao što je isplaćivanje plaća, zato što nas ne zanimaju javni govori i podrška masa, nego naša individualna pobuna, zato što sajam knjiga nije akcija, jer anarhistička akcija, direktna akcija, je čisti čin uništenja.
NOTE: RadioAzione [Croatia] publish this news about the repression against the anarchists in Czech Republic, and send greetings of supports to the investigated anarchists, and in custody. But this doesn't means that RadioAzione [Croatia] support the text entirely, because the syndicalist goals, as the paying wages, aren't part of the anarchist-nihilist struggle for the destruction of existing, because we're not interested in public speeches and in the support of the massess, but in the individual revolt, because a bookfair is not an action - the anarchist action, the direct action, is the pure act of destroying.</em>
Uslijed masovnog napada na anarhiste, u utorak noć, tri osobe su optužene za terorizam i zadržane u pritvoru. Čitava policijska operacija, nazvana "Feniks", započela je rano ujutro pretresom brojnih stanova i društvenog centra "Ateneo" u gradu Mostu. Uhapšeno je 20 osoba, dio njih samo je ispitano i odmah otpušteno.
Tri osobe su optužene za pokušaj terorizma (12-20 godina zatvora), dok su druge, službeno pod istragom za isto krivično djelo, otpuštene. Drugi su čak optuženi što nisu prijavili to ozbiljno krivično djelo. Tri osobe su zadržane u pritvoru. Budući da su neki serveri zaplijenjeni, većina čeških anarhističkih web-siteova je ugašena.
Policijska priča kaže da je grupa osoba osnovala "autonomnu ćeliju" i planirala napada na vlak s oružjem ili s vozilima Hyundai, molotvljevim koktelima. Radilo se o organiziranoj grupi pošto je jedan od njih trebao kupiti benzin, dok su drugi trebali kupiti boce.
Policija ih povezuje i sa nekoliko slučajeva napada požarom, većina njih smiješnih. U idućem članku možete vidjeti slike jednog od policijskih vozila koje su pokušali zapaliti. Jasno je da nema nikakve štete, ali se i dalje smatra terorizmom: http://www.blesk.cz/clanek/zpravy-blesk-praha/291622/anarchisti-policistum-zapalili-auto-kvuli-centru-poliklinika.html
Češke anarhističke grupe objavile su zajedničko otvoreno pismo izjavljujući da jedini cilj operacije je zastrašiti pokret koji je nedavno počeo dobivati javnu podršku, nadasve prilikom borbe Praške mreže solidarnosti za isplaćivanje plaća u restoranu "Rizkarna" i u slučaju autonomnog socijalnog centra "Klinika".
Danas, na 1. maj, održan je prosvjed s 400 osoba. Jedan od aktivista pod istragom održao je govor. Idući tjedan održat će se u Pragu anarhistički sajam knjiga, jedna od najvećih godišnjih akcija anarhističkog pokreta.
Od ABC
Izvor: 325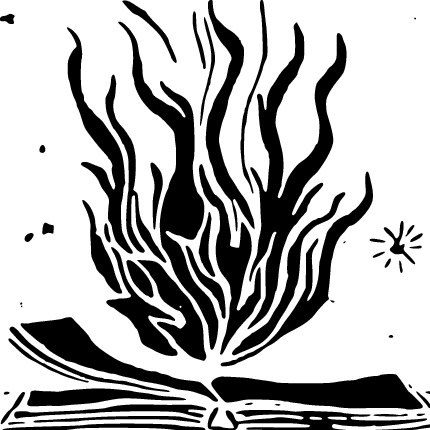 Bookmarks