Titolo: OLYMPIA, WASHINGTON [SAD]: NAPAD NA NISSAN KONCESIONARA U ZNAK SOLIDARNOSTI SA 5E3 ZATVORENICIMA - ŠTETA U VRIJEDNOSTI OD 100.000$
OLYMPIA, WASHINGTON [SAD]: NAPAD NA NISSAN KONCESIONARA U ZNAK SOLIDARNOSTI SA 5E3 ZATVORENICIMA - ŠTETA U VRIJEDNOSTI OD 100.000$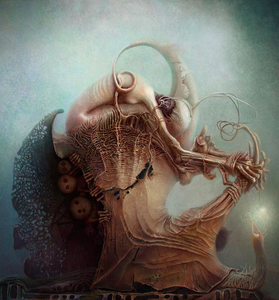 U ranim satima, u petak 18. jula, napali smo Nissanovog koncesionara u auto-trgovačkom centru Olympije, poprskali smo tekućinom za kočnice i prerezali gume novim vozilima u prodaji. Učinili smo to u znak solidarnosti sa Amelie, Carlosom i Fallon (poznatim kao 5E3 zatvorenicima).
Njih troje uhapšeno je Mexico Cityju januara 2014. u vezi požarnog napada na zgradu vlade i na Nissanovog koncesionara u centru grada. Bilo njih troje nevino ili krivo, mi znamo da oni žele svijet bez vlasti, svijet u kojem anarhija ima mogućnost da raste, u kojem su naši neprijatelji primorani se suočiti s neprekidnim napadima. Mi znamo da su Amelie, Carlos i Fallon hrabri pojedinci koji će znati podnijeti štogod ikoja državna snaga odabere da sruči na njih. Nadahnuti smo njihovom snagom, međusobnom podrškom, željom za svijetom bez zatvora i kapitala.
Napali smo navedenog koncesionara da bi naši drugovi znali kako nisu sami, da unatoč njihovom zatvaranju anarhistička borba se i dalje nastavlja. Nadamo se da ćemo vidjeti još počinjenih akcija kao što je ova.
Sjetite se, Jednostavno Je Napasti!
P.S. - Po službenim medijima (link niže) razbijeni su i prozori koncesionara. Mada bi željeli uzeti zasluge i za to djelo, zaista ne znamo kako se to desilo, jer smo koristili samo tekućinu za kočnice i noževe. Možda se koncesionar nada da će izvuči više novca iz ove situacije? Kao što svi znamo kapitalisti su paraziti. Ako je pak neki drugi vandal bio te noći tamo - skidamo kapu!
http://www.komonews.com/news/local/Vandals-damage-23-vehicles-at-Olympia-Nissan-dealership-267730771.html
Izvor: 325