Titolo: SANTIAGO [ČILE]: IZJAVA O PREUZIMANJU ODGOVORNOSTI
SANTIAGO [ČILE]: IZJAVA O PREUZIMANJU ODGOVORNOSTI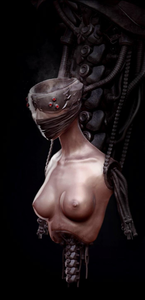 Revolucionarna Ćelija Felice Orsini FAI/FRI
"Važno je naglasiti da intenzifikaciju autonomne i nasilne akcije gerilskih manjina potiče cilj širenja svjesno ustaničkih situacija, a ne postepeno izoliranje urbanih anarhističkih gerilaca u ime revolucionarne čednosti ili vježba samo-afirmacije." - Zavjera Vatrenih Ćelija
Štampa, vlada, sudstvo, policija i medijske ličnosti koji se bude iz tišine u potrazi za ujedinjenim telekamerama s prijetećim izjavama. Svi oni dovode u zablude svojim aluzijama, tvrdeći javno da je jedna naprava ručne izrade postavljena na glup način u dva dječja igrališta ili ispred kuće jednog člana CEPAL-a, u jednoj beznačajnoj uličici [Ekonomska komisija za Latinsku Ameriku, nap.prev.].
Preuzimamo potpunu političku odgovornost za napravu postavljenu između vrata crkve Sv.Ane, i isto tako preuzimamo odgovornost za izradu naprave pronađene u ulici Almirante Hurtado, ali sasvim negiramo da je na to mjesto postavljena s predumišljajem i planski. Naprava je postavljena više od pet blokova dalje, između vrata još jednog simbola Autoriteta, na žalost zbog problema na sistemu tajmera nije se aktivirala i ne znamo da li je neki glupi radoznalac prenio torbu s napravom sve do mjesta gdje je dezaktivirana.
Po uvjerenju vjerni smo našim vrijednostima. Vrijednosti koje se prepoznaju u oružanom neprijatelju, pripremljenom i spremnom na napad, neprijatelju koji se ne pojavljuje slučajno na našem putu, nego se pojavljuje da bi zaštitio ovaj poredak, bogate, izrabljivače, njegove simbole, institucije i spektakle. To je neprijatelj kojeg smo odlučili napadati, ismijavati i ostaviti uplašenog naspram odlučnosti da nastavimo borbu koja nas historijski suočava, kada radikalizacija naših akcija prekrši njihov ponos i pobjegne im iz ruku. Naše vrijednosti nisu nikada željele napasti civilno stanovništvo, ni raniti, ni nanijeti im štetu. Naša vrijednost nije terorizam. Država i Kapital vrše terorizam svojim naoružanim rukama.
Kao Revolucionarna Ćelija svjesni smo tko nam je neprijatelj, tko ga otjelovljuje i planira njegovo napredovanje. Neprijatelj razumije ratne poteze. Kroči naprijed, vizualizira i kreće u lov na naše glave. Naspram prijetnji Neprijatelja, naši odgovori ne mogu čekati.
Ministri i pravosuđe se sastaju šireći na sve četiri strane kako je potrebno pojačati sigurnost, patroliranja i suradnju između Carabinerosa, Istražne Policije i Informativne Nacionalne Agencije... Danas se policijska država sastaje da bi podmazala svoje taktičko oružje, pripremajući pretrese, suđenja i praćenja... Tamničari već pripremaju ćelije u koje će ustanici biti zatvoreni.
Kao borci u ustanku, i s iskrenom obavezom prema anarhističkoj povijesti, moramo biti na visini situacije, bez uzmicanja u borbi protiv Moći. Planirajući naše projekte i nišaneći na borbeni način naše oružje, jasno izjavljujemo da je neprijateljstvo smrt.
Razlozi akcije bili su jasni od samog početka. Akcija je naša solidarna gesta s drugovima Franciscom Solarom i Monicom Caballero, u zatvorima španjolske države. Istovremeno osjećamo hitnu potrebu da pošaljemo snage drugu Nikosu Maziotisu kojeg je uhvatila grčka policija, nakon dvije godine ilegale s borkinjom i drugaricom Polom Roupom.
Znamo da će drug i unutar zatvora ostati nepokorenog borbenog stava.
Izvan ili unutar zatvora borba je za nas pitanje ponosa i dostojanstva koja se nastavlja.
Nitko i ništa neće zaustaviti napredak društvenog rata
<strong>Nasilni i vrtoglavi napredak Društvenog Rata neće se zaustaviti naspram ikoje prijetnje ni represivne armije države-kapitala. Naša djela grade ustanički put prema Potpunom Oslobođenju.
Sve do uništenja i posljednjeg bedema društva-zatvora!</strong>
Izvor: RadioAzione