Titolo: Uruguay: Solidarity with the persecuted by the operation Erebo in Brazil
Origine: via mail
Uruguay: Solidarity with the persecuted by the operation Erebo in Brazil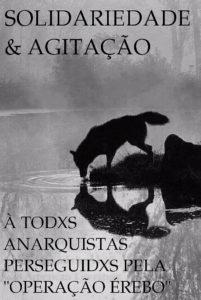 From October 24, a new operation of repression and intimidation is being carried out on the anti-authoritarian and anarchist movement in general in the city of Porto Alegre, attacking individual houses, social centers, occupations, libraries and anarchist spaces.
The actions of the civil police, the press and its media spectacle have also led to the preparation of the persecutory montage with the intention of generating fear, isolating the struggles and solidarities,generating the context to intensify the perscussions, the prepotencies and the harassment towards companeros and nearby.
Doing again a malicious rereading of Greek mythology, is carried out by the civil police of the state of Porto Alegre this operation called Erebo, in the latest events of November 30 (new raids and searches) it is presumed that also the federal police of Brazil participates in the investigations.
Adding itself to the historical persecution carried forward against anarchist and anti-authoritarian ideas and practices. The communications media give an account of the possibility of application of the recently approved anti-terrorist law in Brazil.
We believe it is necessary to make visible the situation that is being experienced in social spaces and in any place that is positioned in resistance.
We encourage to keep abreast of events and to show solidarity with the rebels persecuted by the Brazilian state.
Hand outstretched to the comrades, fist closed to the enemy!!
Anarchist Solidarity!!!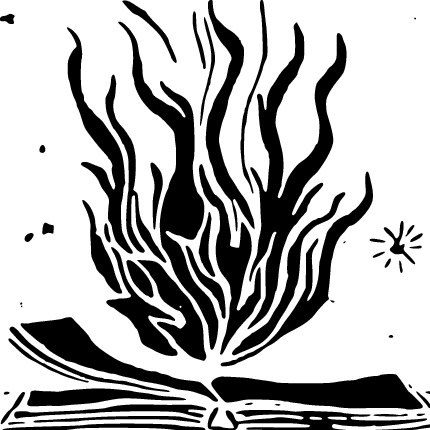 Bookmarks