Titolo: Florence/Brescia [Italy]: Update on repression against the anarchists (01/2017)
Florence/Brescia [Italy]: Update on repression against the anarchists (01/2017)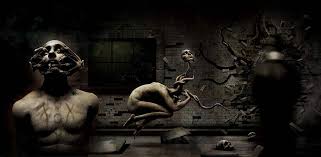 FLORENCE: Raids carried out following the explosion of a device at "Il Bargello" [neo-nazi] bookshop. 1st January 2017 at around midday the Digos of Florence turned up at three flats in the city and a house in the province of Prato. They searched the homes and cars of those who were there, looking for weapons and explosives. They found nothing apart from one instance, where they seized electrical material (cables, switches, bulbs) and various items (computers, 'bormioli' glass jar lids, beeswax…)
Five people were taken to the forensic unit in Florence where they were photographed and fingerprinted; after several hours in the police station they were requested to do a swab test on their hands to detect traces of explosive material. Four people agreed to it, whereas one of them refused so the police decided to seize the jacket they were wearing. At 8pm all five were released with investigation reports showing negative results.
The search of the house in the province of Prato also went on for a long time, followed by a clumsy attempt by the forensic police (who went there after the Digos of Prato and Florence) to do swab tests to look for traces of gunpowder on the hands of those being investigated. The cops wanted to do the test in the middle of a wood using cotton wool from an envelope that had already been opened. At their refusal to submit to the test, the four people were taken to Prato police station where – besides the material already seized – their coats were also taken.
Charges being considered by the investigators are attempted murder, serious bodily harm and fabrication and transport of an explosive device. So far no one is known to have been declared under investigation.
BRESCIA: From the media of the regime we learn that after a year of investigation prosecutors from Brescia have put two anarchist comrades under investigation. They have been charged with attack with intents of terrorism and possession and fabrication of explosives, article 280, following an attack on the Polgai police training centre in Brescia, which took place in the night between 17th and 18th December 2015 with a bomb made with eight kilograms of gunpowder. The device caused damage to the door of the building. The attack was claimed by the anarchist comrades of Cellula anarchica acca (C.A.A) in affinity with the black international, and was in response to a BLACK DECEMBER call for action.
We are not interested in knowing who are the guilty or the innocent.
We stand close to Juan and Manu, as we are aware that any anarchist action makes cracks in the walls that dominion erects in order to restrain us inside as well as outside.
CNA (Anarchist Black Cross)
(translated by Act For Freedom Now! )
Firenca/Brescia [Italija]: Vijesti o represiji nad anarhistima (01.2016.)
FIRENCA: Pretresi nakon eksplozije ispred fašističke knjižare "Il Bargello". Ujutro 1. januara 2017. oko 21 sat, politička policija Digos iz Firence pojavila se na vratima tri stana u gradu i jedne kuće u provinciji naselja Prato. Pretresli su domove i vozila prisutnih u potrazi za oružjem i eksplozivom. Svi su pretresi imali negativan ishod, osim u jednom slučaju kada je zaplijenjen električni (kablovi, prekidači, sijalice) i drugi materijal (računalo, čepovi za staklenke, pčelinji vosak...).
Petoro je osoba odvedeno Forenzičarima u Firencu, gdje su podvrgnuti fotografiranju i uzimanju otisaka prstiju; nakon više sati provedenih u policijskoj upravi, zatraženo je da im tamponom pređu preko dlanova kako bi otkrili prisutnost eksplozivnog materijala. Na taj su zahtjev pristale četiri osobe, dok je jedna odbila, zbog čega je policija odlučila da joj zaplijeni jaknu koju je nosila u trenutku pretresa. U 20 sati njih petero je otpušteno uz zapisnike pretresa negativnog ishoda.
I u provinciji naselja Prato pretres je trajao dugo, i prisustvovalo se nespretnom pokušaju Forenzičara (koji su stigli nakon Digosa iz Prata i Firence) da podvrgnu prisutne tamponu za otkrivanje baruta na dlanovima. Službenici su htjeli, u biti, izvesti ispitivanje na otvorenom usred šume, s vatom izvađenom iz već otvorene vrećice. Nakon što su odbili test, četvero osoba je odvedeno u Policijsku upravo Prata gdje su im — osim već navedenog zaplijenjenog materijala — oduzete i jakne koje su nosili u trenutku pretresa.
Istražitelji sumnjaju na pokušaj ubojstva, teške rane te izrađivanje i prijenos naprave. Do sada nije još protiv nijedne osobe pokrenuta službena istraga.
BRESCIA: Doznajemo iz režimskih medija da je Tužilaštvo iz grada Brescia, nakon godinu dana istrage, pokrenulo službenu istragu protiv dva anarhistička druga. Pod sumnjom za atentat u terorističke svrhe i za posjedovanje eksploziva, po članku 280, zbog napada na policijsku školu Polgai u Bresci, u noći između 17. i 18. decembra 2015., bombom sastavljenom od osam kg baruta, koja je oštetila ulazna vrata škole. Odgovornost za napad preuzeli su anarhistički drugovi iz Cellula anarchica acca (C.A.A.), u afinitetu s crnom internacionalom, koji su uvrstili napad u poziv na djelovanje za CRNI DECEMBAR.
Ne zanimaju nas kriv ili nevini.
Mi smo uz Juana i Manu, svjesni da svako anarhističko djelo stvara pukotine, u zidovima, koje dominij podiže kako bi nas zadržao kako vani tako unutra.
CNA (talijanski Anarhistički Crni Križ)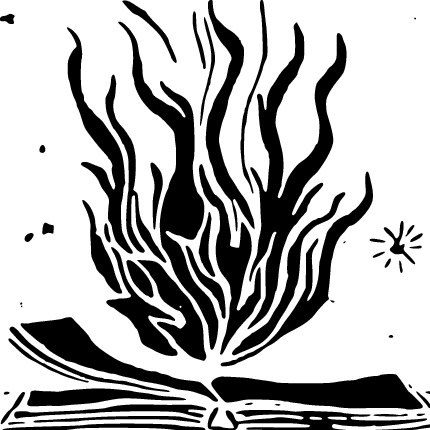 Bookmarks