Titolo: Atena [Grčka]: Vandalizirani uredi ljevičarske Syrize diljem grada (01.08.2016.)
Atena [Grčka]: Vandalizirani uredi ljevičarske Syrize diljem grada (01.08.2016.)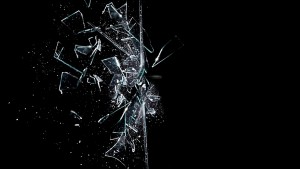 Ujutro 27. jula takozvana ljevičarska vlada Syrize organizirala je učinkovitu operaciju deložacije svih skvotova u Solunu koji su pružili utočište izbjeglicama i imigrantima. Izgleda da odabrana Syriza savršeno funkcionira kao "posrednik" koji povezuje ekstremno desnu konzervativnu tenziju s neoliberalnom, kao što je kapitalistički Potami (socijalno-liberalna stranka). Dvije tenzije povezane su neospornom krvnom vezom, kapitalom. Čini se kao da neki misle kako su već skoro riješeni svi problemi koji muče društvo i da sada jedina stvar koja preostaje je očistiti svijet od borbi i izbjeglica rata (vojnog ili ekonomskog). Jedini zdravi dio društva je onaj koji pruža otpor, koji podržava imigrante solidarnošćiu. Borci, obično nezaposleni, potplaćeni, studenti koji posvećuju svo svoje slobodno vrijeme stvaranju horizontalnih struktura koje se samoodržavaju i nemaju nikakvih ekonomskih ili političkih ciljeva. Radi se o osobama koje oživljavaju dekadentne kvartove, dokazujući da nam nisu potrebni gospodari da bi organizirali vlastite živote.
Mali savjet, bilo bi dobro kada bi jedan od vaših dobro plaćenih savjetnika informirao vas tamo u Syrizi da takvo djelovanje nas samo još više povezuje i jača. Nadasve smiješne stvari kao izjava stranke protiv represije koju ste vi pokrenuli, čak i šire dijelove društva vodi ka podršci borbe. Zato ćemo za svaki skvot koji zatvorite mi otvoriti deset drugih.
Osim savršenog materijaliziranja memoranduma, koje dijelite s Novom Demokracijom (liberalno-konzervativna stranka), izgleda da ste popustili i pred njihovim pritiscima za kažnjavanje No Border grupe.
Donijeta politička odluka, nahuškana "humanistima" kao što su Anthimos (metropolitski biskup Soluna) i Boutaris (gradonačelnik Soluna), otkriva pravo lice svih uključenih u šire društvo. Nakon čega je gradonačelnik Atene zatražio okupirane prostore u javnom vlasništvu i pokušao, uzaludno, kompenzirati zlobne nadolazeće deložacije u Ateni, izjavama o stvaranju gradskih struktura za smještaj izbjeglica.
Kao anarhistima sasvim nam je dobro poznata ta vrsta djelovanja, zato nas sve to ne iznenađuje, naprotiv, to smo i očekivali. No, i vi ste također trebali očekivati naš odgovor.
Zato, preuzimamo odgovornost za intervenciju u uredima Syrize u nedjelju noć ponedjeljka 1. augusta. Točnije, u nedjelju su drugovi izvršili koordinirani napad kamenjem, maljevima i bojom na urede Syrize u sljedećim kvartovima:
— Egzarhija
— Dafni
— Ilion
— Haidari
— Kipseli
— Vironas
— Kesariani
— Tavros
— Holargos
— Kallithea
— Ano Patissia
i na urede N.D. u Nea Ioniji i Agiji Paraskevi.
Ova naša djela su minimalno simbolično djelo solidarnosti sa 74 uhapšenih u Solunu, 27. jula 2016., i s imigrantima koji su poslani u koncetracione logore, te odgovor vladi Syirize-ANEL, grčkoj Crkvi i općinskim vlastima Atene i Soluna.
10, 100, 1000 SKVOTOVA, PROTIV SVIJETA ORGANIZIRANOG TRULEŽA
DOLE RUKE S BORACA
SOLIDARNOST S IMIGRANTIMA
Anarhisti