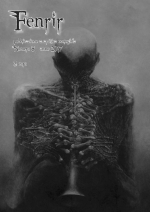 Issue 8 of
FENRIR
[
in Italian
], eco anarchist publication in support of prisoners, direct action, with updates and analysis on the anarchist struggle and the struggle for animal, human and earth liberation all over the world, is now available. 84 pages, A4
In this issue:

– Editorial
– If not now, when?
– For a Dangerous June
– A string of attacks on energy infrastructures and discussion among anarchists
– On anonymity, claims and reproducibility of actions
– An ongoing wreck?
– Science at the service of repression
– The individual in technological society. The slavery of automatization
– In the digital era
– What's energy for?
– Celebration songs from
...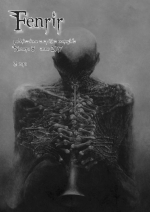 È disponibile il numero 8 di
FENRIR
, pubblicazione anarchica ecologista di supporto ai/le prigionierx, azione diretta, aggiornamenti e analisi sulle lotte anarchiche e di liberazione animale, umana e della terra in tutto il mondo. 84 pagine A4
In questo numero:
- Editoriale
- Se non ora, quando?
- Per un Giugno Pericoloso
- Scia di attacchi alle infrastrutture energetiche e dialogo tra anarchicx
- Su anonimato, rivendicazione e riproducibilità delle azioni
- Un naufragio in corso?
- La scienza al servizio della repressione
- L'individuo nella società tecnologica. La schiavitù dell'automazione
- Nell'era digitale
- A cosa serve l'energia?
- Canti di festa da terre lontane
- Il sangue nel microchip
- Guerra per la sopravvivenza in Africa
- Cyborg anti-tecnologia?
- Notizie dal necromondo
- Insurrezione contro il
...