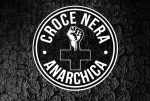 *** Licem u lice s neprijateljem

U zoru 6. septembra pokrenuta je operacija "Scripta Manent".
32 anarhistička druga, u raznim talijanskim gradovima, probudila je D.I.G.O.S [politička policija, nap.prev.] i pandurija s nalogom za pretres. Od njih 32, 15 su pod istragom, a za 7 njih, Marca, Sandronea, Valentinu, Alfreda, Nicolu, Annu i Danila izdani su nalozi za hapšenje, da bi zatim bilo izvršeno još jedno hapšenje (izvan okvira te istrage), Danielea, urednika C.N.A. [Anarhističkog Crnog Križa, nap.prev.] kao ishod pretresa (pronađeno je par baterija i jedan priručnika za električara).
Naručitelj navedene represivne operacije je, želimo ponoviti, javni tužitelj torinskog tužiteljstva, Roberto Maria Sparagna.
Optužbe protiv naših drugova smrde na stari papir, izvučen iz prašnjavih ladica, ništa novo pod suncem, a i nemaštoviti dokazi istražitelja, koji ne znajući za što da se uhvate kako bi opravdali svoje bijedno postojanje sabiru stare istrage, ista imena i već poznate novine/teorije.
Istraga se temelji na napadima za koje je odgovornost preuzela NEFORMALNA ANARHISTIČKA ORGANIZACIJA između 2003. i 2007.
Točnije, napadi uključeni u ovu istragu za koje su osumnjičeni, odnose na pisma-bombe poslane u maju 2005. direktoru CPT-a [sabirni centar za migrante, nap.prev.] u Modeni, kasarni prometne policije u torinskoj četvrti San Salvario i načelniku policije grada Lecce, za koje je odgovornost preuzela FAI/Narodnaja Volja, na eksplozivnu napravu u kasarni RIS-a [forenzičarska jedinica karabinjera, nap.prev.] u Parmi 24.10.2005., za koju je odgovornost preuzela FAI/Cooperativa Artigiana Fuoco e Affini (occasionalmente spettacolare) [obrtnička zadruga požar i slično, po potrebi spektakularna, nap.prev.], na naprave u kasarni kadeta karabinjera u Fossanu, 02.06.2006., za koje je odgovornost preuzela FAI/RAT (Rivolta Anonima e Tremenda) [anonimna i strašna pobuna, nap.prev.], na pakete-bombe poslane u Torinu jula 2006. poduzeću Coema Edilità (uključenom u obnovu sabirnih centara za migrante), gradonačelniku Sergiu Chiamparinu i direktoru dnevnih novina "Torino Cronaca", za koje je odgovornost preuzela FAI/RAT (Rivolta Anonima e Tremenda), na naprave postavljene u torinskoj četvrti Crocetta, 07.03.2016. za koje je odgovornost preuzela FAI/RAT; osim i na druga djela odnose se i na ranjavanje izvršnog direktora poduzeća Ansaldo Nucleare, R. Adinolfija, 07.05.2012., za koje su dva anarhistička druga, Alfredo i Nicola, već osuđeni i za koje su javno preuzeli odgovornost.
Ukratko, vraća se ustaljeno kazneno djelo udruživanja po članku 270bis [udruživanje u svrhu terorizma ili rušenja demokratskog poretka, nap.prev.] , plus po različitim 280bis [teroristička djela, nap.prev.] i jednom 285 [atentat na sigurnost države, nap.prev.].
S pravne razine toliko, u očekivanju
...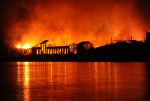 For the moment we, the editors of Croce Nera Anarchica [Anarchist Black Cross], will wait to write about this new operation.
We remind you that the fund-raise for the comrades in prison is active.
To send solidarity contribution
PostePay Card number: 4023 6009 1934 2891
Account name: Omar Nioi
Regarding the addresses, at the moment we know that the comrades are in the following prisons:
Comrades arrested in this operation:
BISESTI MARCO: C.R. REBIBBIA via Bartolo Longo n. 72 – 00156 ROMA
MERCOGLIANO ALESSANDRO: C.R. REBIBBIA via Bartolo Longo n. 72 00156 ROMA
BENIAMINO ANNA: C.C. CIVITAVECCHIA via Aurelia nord km 79,500 n. snc 00053
CREMONESE DANILO EMILIANO: C.C. via San Donato n.2- 65129 PESCARA
SPEZIALE VALENTINA: C.C. via Ettore Ianni n.30 – 66100 CHIETI
ALFREDO AND NICOLA ARE STILL IN THE SAME PRISON IN FERRARA, AS2
Daniele, the comrade editor of CROCE NERA ANARCHICA, was arrested with another procedure, accused of possessing materials to manufacture explosive devices, following the discovery of some batteries and a handbook for electricians in his home.
DANIELE C.C. regina coeli Via della lungara n29 – 00165 roma
THE UPDATES WILL FOLLOW
HEALTH IS IN YOU...
Omar Nioi-CNA


croceneranarchica
(
translated by anarhija.info
)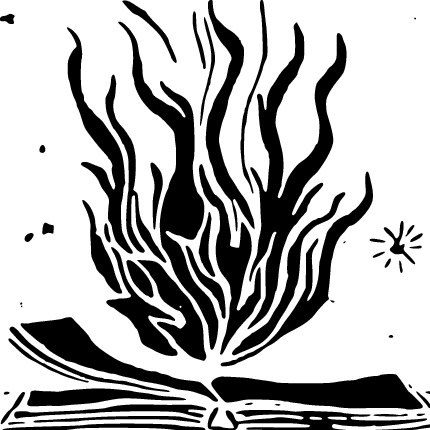 Bookmarks