Titolo: FERRARA (ITALIJA): PISMO ANARHISTIČKOG ZATVORENIKA ADRIANA ANTONACCIJA UOČI VIDEO-SUĐENJA
FERRARA (ITALIJA): PISMO ANARHISTIČKOG ZATVORENIKA ADRIANA ANTONACCIJA UOČI VIDEO-SUĐENJA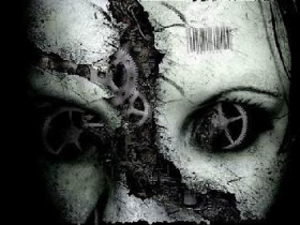 Samo nekoliko riječi o mojoj odluci da ne prisustvujem prvom ročištu suđenja koje će započeti 26. maja, i eventulano idućim, budući da će se održati putem videokonferencije.
Primjena navedenog sredstva je, za sada, dio sramotne logike diferencijacije zatvorskih sredina, u kojima se zatvoreni pojedinac demonizira i dehumanizira zbog njegove značajne "društvene opasnosti".
Eksperimentiran po zakonu 41bis, sada se želi proširiti i na zatvorenike klasificirane kao A.S. [pod visokim nadzorom, nap.prev.] i na svako suđenje koje je, ili bi moglo biti, karakterizirano solidarnošću i konfliktualnošću, to jest elementima ometanja i otpora prema onima koji, primjenjujući zakone u papučama i ogrtaču, obavljaju svoj posao, odlučujući o tuđoj fizičkoj slobodi. Budući da ne posjeduju nikakvu vrlinu, posjeduju moć. Po pravu. I po zakonu.
Videokonferencija postavlja teška ograničenja na štetu okrivljenika, favorizirajući sa svake točke gledišta tužioce i suce. Ako pak uzmemo u obzir šire polje ta ograničenja mogla bi se odnositi i na kontekst izvan sudskog procesa...
Uzimajući u obzir predivnu sudbinu napretka, takvo sredstvo ograničenja će se već sutra, i zbog ekonomskih razloga, željeti još više proširiti i uključiti u mnoga, a možda i sva, suđenja. Nije potrebno mnogo toga da bi se osposobile sobice s ekranima, mikrofonima i telefonima. Gospoda će uvijek naći "valjane" razloge kojima će opravdati upotrebu. Kao što se i podrazumijeva, ne-neutralnost tehnološkog napretka je prisutna na svakom polju i uvijek u korist Moći.
Virtualizacija suđenja, koliko god značajna bila, je u biti mala stvar u odnosu na nedjela vlasti (u ovom slučaju sudske), ali je ipak indikator virtualizacije života, kontrole i uništenja, u kojem nestaju osjećaji, izražavanje i osjetila... u kojem nestaje ljepota samog života i sloboda istinskog življenja.
Poštedjet ću se dakle uloge idiota, da sjedim pred ekranom i mirno prisustvujem teatru u kojem ćemo odsutni sporedni likovi biti ja i moj brat Gianluca.
Biti će stoga to još samo jedan dan zatvora kao i svaki drugi, gdje je bijes konstantan, ali se isto tako traži, koliko je moguće, ravnoteža i malo radosti. Priznajem da sam tužan što neću moći vidjeti i možda uspjeti zagrliti osobe do kojih mi je stalo, i osjetiti toplinu solidarnih drugova.
Samo u borbi oslobođenje! Samo u anarhiji sloboda!
Adriano 17.05.2014.
<em>Adresa:
Adriano Antonacci
CC di Ferrara
Via Arginone 327
44122 Ferrara - Italija
</em>
Izvor: RadioAzione