Titolo: GRČKA: SOLIDARNOST S ANARHISTOM GRIGORISOM TSIRONISOM OPTUŽENIM ZA PLJAČKU GRČKE NARODNE BANKE (03.06.2016.)
GRČKA: SOLIDARNOST S ANARHISTOM GRIGORISOM TSIRONISOM OPTUŽENIM ZA PLJAČKU GRČKE NARODNE BANKE (03.06.2016.)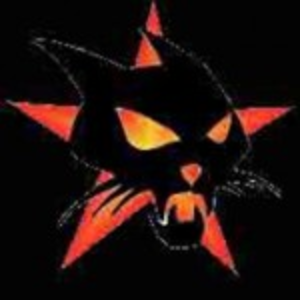 Download PDF [in English]:
The Story of a Bank Robbery. Giannis Dimitrakis, the "Robbers in Black" and another spectacle of anarchist terror
Poziv na solidarnost s anarhistom Grigorisom Tsironisom, nakon što je odgođeno suđenje protiv druga za eksproprijaciju Grčke Narodne Banke i za drugih 6 pljački banaka zakazano za 3. juni.
Drugu će biti suđeno za 7 pljački banki počinjenih između 2002. i 2006. na temelju slabih dokaza i smiješnih policijskih nagađanja. Nažalost, unatoč činjenici da je Simos Seisidis odriješen optužbi za isti slučaj i da je G. Dimitrakis neopozivo osuđen na 12 i po godina za samo jednu od tih pljački (u kojoj je uhapšen), glupi novinarski pojam - "pljačkaši u crnom" - popraćen masivnim sudskim spisima, i dalje opasno proganjaju Grigorisa, kao i druga M. Seisidisa.
Podsjećamo da su drugovi Marios, Grigoris i Simos prešli u ilegalu još 2006., nakon izdavanja naloga za njihovo uhićenje zbog navedenih pljački. 2009. raspisana je ucjena od 600.000 eura, nakon što je ministar Zaštite građana, Michalis Chrisohoidis, postavio njihovo hapšenje na prvo mjesto. Nakon što su posljednje desetljeće bili na meti policijsko-novinarske sprege, dezinformacije još i dalje traju, pošto ih i dalje sumnjiče za napade grupa urbane gerile i za brojne neriješene pljačke banaka. Nedavni slučajevi i ishodi demoniziranja specifičnih slučajeva pojedinaca predstavljaju i pokušaj pretvaranja optužnice u osvetničko-pravosudni progon G. Tsironisa, M. Theofiloua, G. Petrakakosa i Spirosa Christodouloua.
SLOBODA ANTIAUTORITARNOM G. TSIRONISU
SNAGE PROGONJENOM DRUGU M. SEISIDISU
BANKE SU ORUŽJA MASOVNOG UNIŠTENJA, KOJIMA UPRAVLJAJU TERORISTI U PRAVOM SMISLU RIJEČI.
ZA SABOTAŽU POSTOJEĆEG, OD STRANE SVIH ONIH KOJI SE NE PLAŠE ODBACITI NAMETNUTU SIGURNOST I UPUSTITI SE U NEPOZNATO.
Anarhisti / Act for freedom now!
Izvor: Act For Freedom Now!