Titolo: GRČKA: 23. APRIL, DAN SOLIDARNOSTI S 22 ANARHISTA SUOČENA SA SUĐENJEM U ZATVORU KORYDALLOS
GRČKA: 23. APRIL, DAN SOLIDARNOSTI S 22 ANARHISTA SUOČENA SA SUĐENJEM U ZATVORU KORYDALLOS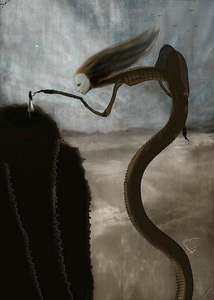 Proces protiv Zavjere Vatrenih Ćelija - pravosudni, zakonski i represivni potezi države protiv ove anarhističke organizacije - traje već 7 godina, i još dalje se vodi.
20. aprila 2016., nakon 7 godina (od prvog hapšenja 2009.), 22 druga suočit će se s drugostupanjskim suđenjem u zatvoru Korydallos, Atena. Uz Zavjeru Vatrenih Ćelija bit će suđeno i drugim drugovima - dvostruki "ZVĆ proces" političkog-pravosudnog skupa koji će dodijeliti divovske razmjere njihovom sudskom udaru na anarhiste.
Žalbeno suđenje koje započinje 20. aprila tiče se:
1) slučaja Halandri (tri suđenja na prvostupanjskom)
2) slanje paketa bombe u novembru 2010.
3) hapšenja u Nea Smyrniji, Atena, u decembru 2010.
4) hapšenja petero članova ZVĆ u Volosu u martu 2011.
5) vatrenog okršaja s policijom u Pefkiju, Atena, u maju 2011.
6) hapšenja za dvostruku pljačku u Velventosu, Kozaniju u februaru 2013.
U još jednoj pravosudnoj inovaciji ne samo da će drugovima kojima je suđeno na prvostupanjskom sudu za navodno pripadanje organizaciji i samim članovima ZVĆ biti ponovno suđeno na žalbenom sudu, nego i šestorici optuženih za pljačku u Velventosu: Nikos Romanos, Yannis Michailidis, Dimitris Politis, Andreas-Dimitris Bourzoukos (koji je preuzeo odgovornost za dvostruku pljačku), Argyris Ntalios and Fivos Charisis (koji negira svoju upletenost). Na prvostupanjskom sudu šestorica drugova je u potpunosti odriješena krivice za navodno sudjelovanje u Zavjeri Vatrenih Ćelija, te njihov slučaj ni ne spada u sramotni "antiterositički" zakon 187A.
No, značenje ove policijske-pravosudne inovacije nije samo obično spajanje naizgled i praktički nepovezanih slučajeva. Ako pogledamo optužbe vrlo lako ćemo shvatiti što se dešava i nadasve zašto se to dešava.
Stati u obranu drugova uhapšenih zbog svojih djela i teorije - kao i drugova koji su preuzeli odgovornost za pripadanje Zavjeri Vatrenih Ćelija - ili drugova koji su bili meta represivnih operacija države, je preduvjet za nastavak i promicanje borbe u toku. U toj borbi protiv Moći zajedničko djelovanje sa zatvorenim drugovima i progonjenima ne stremi samo ka oslobođenju taoca i otpuštanju zatočenih drugova iz zatvora. Radi se o logici "nitko ne smije ostati sam", koja jača cjelovitost borbe. Na taj način mi borci vraćamo zatvorenike u naše redove, na taj način potičemo i jačamo rat protiv institucija.
Solidarni borbeni stav prema drugovima u zatvoru ili pred progonom, je samo još jedno polje borbe ili sukoba s državom i njenim mehanizmima.
- Solidarno okupljanje u sudnici zatvora Korydallos, 20. aprila 2016. u devet ujutro
- Međunarodni dan solidarnog djelovanja s 22 anarhista suočena sa suđenjem 23. aprila
<em><strong>Skupština Solidarnosti s političkim zatvorenicima i progonjenim borcima (Atena, Grčka)
</strong></em>
Izvor: Act For Freedom Now