Titolo: BASKIJA: SABOTIRANE ANTENE MOBILNE TELEFONIJE (02./03.04.2016.)
BASKIJA: SABOTIRANE ANTENE MOBILNE TELEFONIJE (02./03.04.2016.)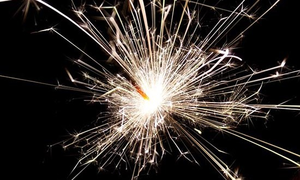 Svaki alat u kutiju za alate! Kapitalističko društvo nose dva pilastra: represija i društvena kontrola. Ovaj smo put željeli napasti dio sistema društvene kontrole kroz antene za telekomunikaciju. Između subotnje noći i nedjeljnog jutra (2.-3. april), vođeni zvijezdama, približili smo se antenama na cesti između Irune i Irurtzuna (Nafarroa), i uz pomoć kliješta otvorili prolaz u žičanoj ogradi oko antena. S drvenim maljovima uništili smo električna brojila pri obje antene te njihove jedinice visokog napona. Sjekirama smo prerezali kablove anteninih električnih uređaja te žice za distribuciju koje dovode energiju antenama.
Ovaj put smo javno objavili naše djelo djelomično zato da bi pokrenuli kampanju solidarnosti s našim zatvorenim drugovima u štrajku glađu u kobnim državnim zatvorima: José Adrián Poblete Darre, Xavier Corporales Barruecos i Antonio Chavero Mejías. Učinili smo to za vas.
U znak solidarnosti s drugovima Monicom i Franciscom koji su nedavno prvostupanjski osuđeni na 12 godina. Snage i hrabrosti.
Učinili smo to i u znak prosvjeda protiv povreda koje se nanose Zemlji i prirodi, kao što su izgradnja pruga za super-brze vlakove i drugih infrastruktura koje su u službi interesa uvijek istih ljudi.
P.S. Šteta što na kraju nije došlo do požara koji smo se nadali podariti... Ne brinite, pobrinut ćemo se za to idući put.
Izvor: 325