Titolo: UK: OBJAVLJEN 1. BROJ ANARHISTIČKO-NIHILISTIČKOG ČASOPISA "PAROXYSM OF CHAOS"
UK: OBJAVLJEN 1. BROJ ANARHISTIČKO-NIHILISTIČKOG ČASOPISA "PAROXYSM OF CHAOS"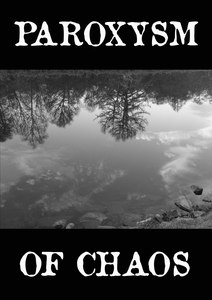 Download: Paroxysm Of Chaos
Objavljen je 1. broj anarhističko-nihilističkog časopisa "Paroxysm of Chaos".
Sadržaj:
1. Preludij ambisu (Uvod u ovu publikaciju)
2. Potpuno oslobođenje kao egoistični i ikonoklastični pojam
3. O radikalnom moralizmu i divljini
4. Protiv militantnog jezika
5. O "dobru" i "zlu"
6. Svetogrdni smijeh
7. U ambisu-kaosu
8. Veganizam s nihilističke i anti-civilizacijskog aspekta
9. Kritika, a ne program: Za kritiku civilizacije bez primitivizma
10. Meksiko: Otvoreno pismo Amelie Pelletier i Fallon Poisson
11. Meksiko: Odgovor anarhističkog druga Carlosa Lopeza "Chive" Međunarodnoj Revolucionarnoj Ljevici "Buonaventura Durruti"
12. De Profundis Clamavi
13. Rat državi: Subjekt želje
14. Rušeći zatvor civilizacije
15. Razmišljanja oko izjava o preuzimanju odgovornosti
16. Izjave o preuzimanju odgovornosti - Trenuci rata
17. Individualistička poezija
Okrećem se oko sebe i vidim leševe svukuda.

I tko sam ja? Netko tko je pobjegao leševima? Možda. Možda ne.

Kada mržnja i očaj prodru kroz oklop krvi i mesa.

Kada se negacija i želja stope u jedno.

Tada. Um će postati oružje.

I što nag čovjek čini s oružjem u ruci?

Hoće li pokušati preživjeti, hoće li pokušati uživati?

Odluka je njegova, u njegovim vlastitim rukama.

Jasno, mora naučiti to upotrijebiti.

Zatim igrati i pokušati.

S mržnjom i ljubavlju.

Oštricom i nožem.

Perom i tintom.

Škarama i kliještima.

Plamenom i željom.

Egoizmom. Nihilizmom, Anti-civilizacijom. Anarhijom.

Pojmovi koji će poprimiti svoj značaj kroz samokritiku, djelovanje i razmatranje.

Prije i najprije individualno shvatiti, zatim krenuti kolektivno, ili će pak neizbježno postati ideološki.

Zašto stvarati strah u protivniku?

Tako bih trebao priznati da je moje postojanje definirano sistematiziranom stvarnošću.

Ne propuštam stvarnost, sasvim je jasno osjećam.

Ali želim nadići tu stvarnost i odbijam da me definira ikoje sadašnje postojanje, ili predviđeno lošija ili željena budućnost.

Čitav život je danas snop sistema.

Ako se anarhija pretvori u to, onda želja postaje zarobljenik a svijest politička.

Želim suradnju s drugovima, prihvaćam različitost, uživam u svakom obliku napada.

Ali ako je anarhist još samo jedna uloga koja mora biti odigrana ili poštovanje koje treba biti iskazano, onda ne prihvaćam.

Bez predaje, postojati znači živjeti.

A živjeti znači napasti."