Titolo: GENOVA [ITALIJA]: SABOTAŽA PROTIV TEHNOLOŠKE DIKTATURE
GENOVA [ITALIJA]: SABOTAŽA PROTIV TEHNOLOŠKE DIKTATURE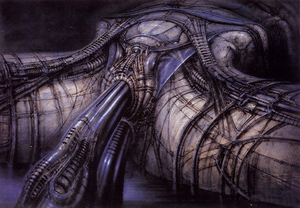 Današnje se društvo može nesumnjivo opisati kao tehnokratski sistem u kojem neograničena znanost i proizvodi koje stavlja na tržište vladaju životom i uređuju ga.
Otkad postoje, multinacionalne kompanije održavaju vlast nad Planetom kroz države i međunarodne institucije (ONU, EU, MMF, ECB).
Hiper-tehnološko društvo je savršeno društvo koje će zadovoljiti 2 osnovne potrebe Vlasti: profit i društvenu kontrolu.
Zahvaljujući znanosti i tehnologiji, uzdignute u moderna božanstva, profit je postao bezgraničan: od vojnih sredstava u neprekidnom razvoju do nevjerojatne količine beskorisnih proizvoda na tržištu.
Isto tako će kontrola nad društvom i životima biti sve proširenija, od upotrebe običnih video-kamera pa sve do nanotehnologije.
Osobe, kojima je već oduzet svaki oblik autonomije i vlastite volje, uvode se u bajni svijet znanosti putem djelomičnog i lažnog pristupa tehnologiji.
Obmanom o poboljšanju kvalitete života, jedini realni ishodi su neograničena proizvodnja, artrofiranje uma i vlastitih sposobnosti, brisanje stvarnih osjećaja, odnosno samog života.
I sve se to odvija dok se pred našim očima uništava ono što je preostalo od prirode kako bi se izgradile velike strukture koje omogućavaju brže putovanje tih istih proizvoda, kako bi bili još dostupniji.
I sve se to odvija dok mediji, u sveopćem nemaru, prikazuju slike masakra naroda koji su dovedeni do gladi kako bi mogli iskorištavati sirovine nužne za povećanje proizvodnje tih proizvoda.
Zato smo odlučili da se jednostavno izmaknemo kontroli i ugrozimo profit tehnokratskog društva.
Zapalili smo strujne kablove antene za telekomunikaciju u vlasništvu poduzeća Italsite Spa, koje djeluje na razini čitave Europe.
ZA NEPOSREDNO OTPUŠTANJE MARCA CAMENISCHA.
SOLIDARNO S ANARHISTIMA I ANARHISTICAMA U ZATVORIMA U ITALIJI, ČILEU, GRČKOJ, ŠPANJOLSKOJ I MEKSIKU.
Izvor: Informa-azione