Titolo: ZATVOR KORYDALLOS - ATENA [GRČKA]: IZJAVA GIORGOSA POLYDOROSA
ZATVOR KORYDALLOS - ATENA [GRČKA]: IZJAVA GIORGOSA POLYDOROSA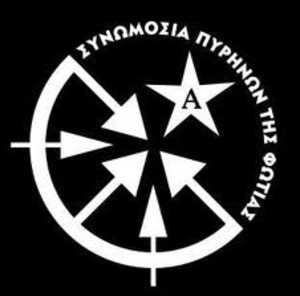 <em>
Tekst je poslan medijima:</em>
Od samog početka preuzeli smo odgovornost za plan bijega iz zatvora Korydallos, kada je otkriven, mi, 10 članova Zavjere Vatrenih Ćelija.
Posljednjih pet dana gledamo kako se članove naših obitelji i njihovi prijatelji odvlače i napadaju, koji nemaju nikakve veze sa slučajem, a majka Christosa i Gerasimosa Tskakalosa, te supruga posljednjeg, su čak zadržane u pritvoru.
Optužba za sudjelovanje u [terorističkoj] organizaciji, koju je protiv njih podigla antiteroristička jedinica, je smiješna i neodrživa. Zatvorili su 60-godišnju majku i suprugu člana [ZVĆ] pod izlikom da bi mogle pobjeći. Govorimo o osobama koje imaju stalnu adresu i koje su nas dolazile posjećivati u zatvor u vrijeme posjeta. Koga to smeće antiterorističke jedinice obmanjuje? Proživljavamo trenutke u kojem antiteroristička jedinica radi štogod želi i prešla je svagu granicu nemoralnosti, bez da ikome polaže račune. Njezini politički neprijatelji smo mi, a ne naša obitelj. Ako žele nekog napasti, neka napadnu nas i ostave lakrdije po strani.
Znamo i da se danas odvija evaluacija policije, stoga svatko shvaća koja se to prljava igra odvija u pozadini, i predstava koju su postavili, kako bi bili unaprijeđeni.
Od ponedjeljka 02.03. mi, desetoro članova Ćelije započeli smo štrajk glađu do smrti, kako bi članovi naše obitelji i njihovi prijatelji bili oslobođeni. Oni nemaju nikakve veze s našim djelima. Ili će biti oslobođeni ili neka se pripreme da broje prve mrtve političke zatvorenike.
Istovremeno, podržavamo i štrajk glađu koji se odvija u zatvorima, za ukidanje antiterorističkog zakona, kapuljače-zakona i zatvora tipa C. Situacija koju je stvorila antiteroristička jedinica našim obiteljima je vrhunac posljedice terorističkog zakona i otvara nova vrata.
Giorgos Polydoros