Titolo: SANTIAGO [ČILE]: NAPADNUTA KASARNA PDI U ZNAK SOLIDARNOSTI SA ZATVORENIM DRUGOVIMA U MEKSIKU, GRČKOJ I DILJEM SVIJETA
SANTIAGO [ČILE]: NAPADNUTA KASARNA PDI U ZNAK SOLIDARNOSTI SA ZATVORENIM DRUGOVIMA U MEKSIKU, GRČKOJ I DILJEM SVIJETA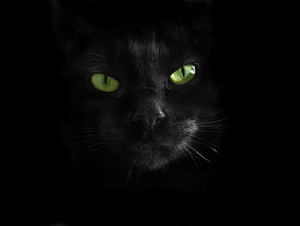 U svrhu solidarnosti sa zatvorenicima 29. oktobra ove godine izašli smo iz sveučilišta akademije kršćanskog humanizma, oko 15:00, s jasnim ciljem, da napadnemo jednu od kurvinskih institucija koje štite interese buržoazije, kapital i državu. Učinili smo to bacivši brojne zapaljive poklone (molotov), a neki od njih su dostigli unutrašnjost kasarne i zapalili nekoliko vozila.
Ovim djelom želimo solidarizirati s braćom zatvorenom u Meksiku, Grčkoj, Francuskoj, Španjolskoj, Italiji, Rusiji, Njemačkoj, Čileu i diljem svijeta.
Solidariziramo s Mariom Gonzalesom Garciom, Carlosom Lopezom Marinom (chivo), Fernandom Cortesom i Abrahamom Bercenasom, anarhističkim zatvorenicima u Meksiku, koji su od 1. do 17. oktobra bili u štrajku glađu, pošto je to jedan od konstantnih činova pobune u ćelijama moći, i solidarnosti između zatvorenika anarhističke borbe.
Solidariziramo i s anarhistom zatvorenim u Grčkoj, Antonisom Stamboulosom, također u štrajku glađu od 6. do 11. oktobra, u znak protesta protiv premještaja u zatvor izvan Atene, gdje je izoliran od obitelji. Druga je uhapsila grčka policija 1. oktobra u četvrti Atene, Vyronas. Antiteroristička jedinica odvela ga je u sobu za ispitivanje, gdje su mu prisilno uzeli digitalne otiske prstiju, DNK i pokušali ga slikati, i sve to uz prijetnje i udarce, dok je drug bio u lisicama s rukama na leđima. Nakon sat vremena informirali su ga da je optužen za terorizam.
Solidariziramo i s Juanom, kojemu neprekidno prijete neki zatvorenici i sami stražari, s drugaricom Nataly i Guillermom, ali sjećamo se i Monike i Francisca, zatvorenih u ćelijama španjolske države, Gabriela Pombe Da Silve, Andreasa Tsavaridisa i Spirosa Mandylasa zatvorenih u Grčkoj [zasigurno se radi o greški, pošto je u originalu navedeno u Indoneziji, nap.prev.], Gianluke Iacovaccija i Adriana Antonaccija, Nikosa Maziotisa, Nikosa Romanosa, Yannisa Naxakisa, Thomasa Meyera, Teda Kaczynskog, kao i braće zatvorene zato što su branili slobodu drugih, kao što su Eric Macdavid i Marie Masson anarhistički ekologisti osuđeni na dugogodišnji zatvor, Walter Bond, Sol Farias, Freddy, Marcelo, Juan e Carlos, Hans Niemeyer, i ne zaboravljamo svakog pobunjenika palog u borbi za uništenje ovog i bilo kojeg društva, Punky Maury, Jonny Cariqueo, Claudia Lopez, Angry, Alexandros Grigoropoulos i mnogi drugi.
POŽAR I OSVETA PROTIV TAMNIČARA
MEĐUNARODNA SOLIDARNOST SA ZATVORENICIMA
NEKA NAPAD NA MOĆ I KAPITAL BUDE NEPREKIDAN
ZA UNIŠTENJE SVIH ĆELIJA KAPITALA
POTPUNO OSLOBOĐENJE!!!
Manada de choque anárquica Heriberto Salazar
Napomena: Nema nikakve slike, a još manje video-snimke, zato što smo odlučili da djelujemo oprezno, u ovom činu za koji preuzimamo odgovornost, dajući mu jednu težinu, a ne materijala za pandure iz jedinica Polcar i OS9. Samtramo da je vrijeme da počnemo djelovati oprezno, da budemo pažljiviji tokom svake akcije i da se brinemo o sebi. Državi bi bilo korisnije da nas ostavi u svojim kurvinskim ćelijama, ako se svatko od njih želi osjećati siguran.
Djelovati oprezno, zato što smo više potrebni vani nego unutra, umjesto da i dalje ispunjavamo zatvore nama samima, to bi trebala razmotriti svaka grupa ili pojedinac koji neprekidno djeluje, podsječajući da slike i video-snimci služe državi i ministarstvu unutrašnjih poslova kako bi uhapsili svakog pubunjenika. Neka svaki pobunjenik djeluje s više opreza, držeći na umu da nijedna akcija nije igra.
Izvor: contrainformate via RadioAzione