Titolo: ČILE: KOORDINIRANA AKCIJA SOLIDARNOSTI S JUANOM, NATALY I GUILLERMOM
ČILE: KOORDINIRANA AKCIJA SOLIDARNOSTI S JUANOM, NATALY I GUILLERMOM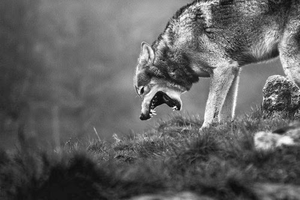 Za Juana, Nataly i Guillerma.
Za Međunarodnu Solidarnost.
Za širenje anarhističkog djelovanja.
U petak 3. oktobra organizirana je zapaljiva akcija u kampusu čileanskog sveučilišta "Juan Gomez Millas", gdje su se okupile različite grupe. Zapalili smo gume da bi zaustavili promet i provocirali smo policiju bacajući molotov oko osam sati navečer.
Počinili smo ta djela zbog hapšenja drugova Juana Floresa, Nataly Casanove i Guillerma Durana, koji su optuženi za razne napade. Jedan od njih je i bobma kućne izrade koja je eksplodirala u podzemnoj željeznici 8. septembra u općini Las Condes, koja je ranila i prolaznike; objasnili smo razlike djelom i izjavom o preuzimanju odgovornosti, za nas stanovnici nisu meta revolucionarnog djelovanja, kao što to nije ni podzemna željeznica, mada njome prolaze i buržuji, i to želimo da bude jasno.
Ali ni Juan, ni Nataly ni Guillermo nisu odgovorni za ta djela, a mi nećemo nasjesti na novinarske, policijske podlosti, kao ni ona koja širi čitava moć; oni nisu preuzeli odgovornost za ta djela i sve što su iznijeli je potpuni prezir prema autoritetu putem raznih djela, s kojima smo solidarni. Možda će se u budućnosti naši stavovi izmjeniti ili pak učvrstiti, ali ne zanima nas čekati da se to desi, aktivirali smo se za neposrednu revolucionarnu solidarnost.
Smatramo revolucionarnu solidarnost konretnim simboličkim i materijalnim djelom, u ovom slučaju simboličnim subverzivnim djelom koji će do drugova doprijeti s ljubavlju, kako bi znali da ćemo na ulici ostati neustrašivi naspram napredovanja moći, i da nastojimo izoštriti naša sredstva mirnog duha ali bez predaha u društvenom ratu.
Zato ne zapadamo u nepokretnost ili u kukavnu paranoju od policije, koja je svuda oko nas, niti u kritiku bez djela, za te subjekte... NIŠTA. Iskazujemo solidarnost drugovima kroz različite oblike i pozivamo na širenje anarhističke akcije u svim svojim oblicima i granicama. To je naš mali odgovor naspram napredovanja države i kapitala, hodamo odlučnim korakom, visoko uzdignute glave i bez straha, da bude jasno.
Borbeno pozdravljamo anonimne s kojima smo se organizirali ovom prilikom, pojašnjavajući da smo mi mala grupa od akcije koja je iznijela vlastite stavove kroz ova slova - nismo jedini - zato bratski pozivamo ostale drugove da preuzmu odgovornost za djela i da iznesu svoje stavove o onome što smatraju shodnim, kako bi shvatili da smo uvijek otvoreni za raspravu, kao što bez oklijevanja nastavljamo napadati moć i njegove simbole.
Nemamo vremena biti nepokretni!!!
Danas više nego ikada: riječ i djelo!!!
Neka solidarnost razbije izolaciju zatvora!!!
Juan Flores, Nataly Casanova i Guillermo Duran slobodni!!!
<strong><em>Koordinirana Anarhistička Grupa - GAC
Organizirana Banda Mauricio Morales / Zapaljiva ćelija Oversluij Sebastian</em></strong>
Izvor: contrainformateblog via RadioAzione