Titolo: Italy: Sentencing requests at the trial for the "Panico" operation
Origine: via mail
Italy: Sentencing requests at the trial for the "Panico" operation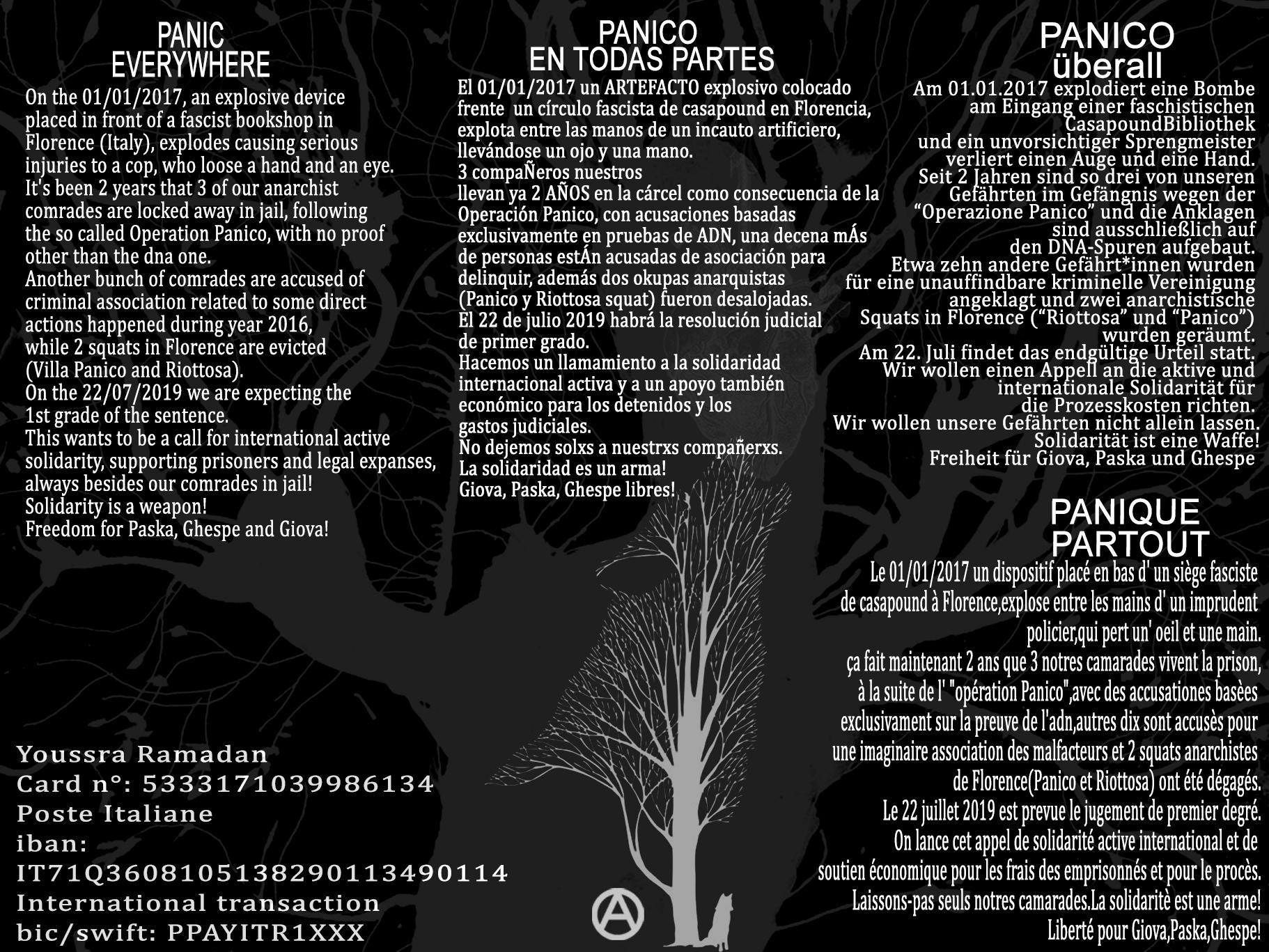 On July 16, 2019, the prosecutors Focardi and Giunti exposed requests for conviction against 39 defendants in the trial for the "Panico" operation against the Florentine anarchists. The trial is the result of the union of several proceedings, including the one linked to the "Panico" repressive operation of January 31st, 2017 (which involved three house arrest, some restrictions and searches with the main accusation of "criminal association") and the repressive operation of August 3rd, 2017, which involved eight arrests, searches and the eviction of La Riottosa occupation, in Florence, with accusations (for the eight anarchists arrested) of having carried out an explosive attack against "Il Bargello" bookstore (Florence, January 1st, 2017), a space linked to fascists and the fascist party "Casapound", an action during which a policeman was seriously injured and lost part of a hand and an eye, and an arson attack on a police station in the neighborhood of Rovezzano (Florence, April 21st, 2016).
The highest sentences were requested for the anarchists accused of the action of January 1st, 2017. The sentences requested are: 11 years for Giovanni, 10 years and 6 months for Paska, 10 years for Salvatore (Ghespe) and always 10 years for Nicola. The first three comrades from June 2019 are under house arrest. Among the various crimes they are accused of "attempted murder", "manufacture and carriage of explosives" and "damage".
Furthermore, convictions have been requested in reference to some other actions and countless other events that took place in Florence until 2017. Sentencing requests are for 35 people and range from 15 days to 7 years. The accusations are of "damage", "violence", "resistance and threat to public official", "injuries", "fouling", "manufacture and carriage of explosives", "possession of pyrotechnic devices" and "refusal to provide general information".
The sentence is scheduled for July 22nd, but could be delayed for about a week.
Solidarity with the anarchists under investigation and defendants for the "Panico" operation and with all the anarchist prisoners.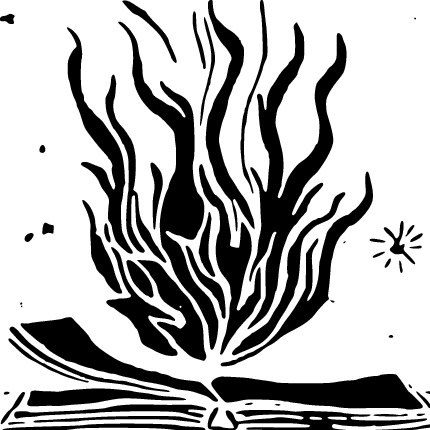 Bookmarks