Titolo: Italy: Anarchist Black Cross — Document read out during the meeting in Turin (21/01/2017)
Italy: Anarchist Black Cross — Document read out during the meeting in Turin (21/01/2017)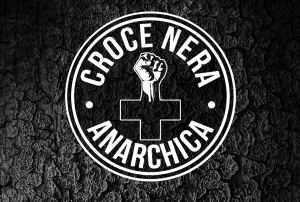 As happens any time that power tries to block the path of the revolt that creeps like weeds, opening up cracks and disconnecting the straight secure roads of exploitation and oppression, it is necessary for those who still care about the life pulsating in those weeds to look each other in the eye.
Following the operation denominated 'Scripta Manent' we, some anarchists, decided to do a number of meetings. Those held in Pisa and Rome have produced various problematics. But obviously, happening in a context of 'emergency', i.e. in response to the arrest of eight anarchist comrades, it was difficult to find the space to go into them. Not for that should we lose the opportunity to find this space and create moments for deeper analysis.
The last phrase of the text calling for this series of meetings that started from Pisa read: 'We believe that those who see the responsibility to claim the anarchist idea, its tensions and practices as their own need to meet up and discuss.' Let's ask ourselves a question: why do we consider this responsibility ours at the present time?
Our answer is clear. These past years in particular have been strongly characterised by a progressive shallowness that in time has led to victimization, dissociation, silence in regard to the latter, specific divisions between good boys and bad anarchists, etc. etc.
So, today more than ever, we think it is fundamental to firmly take our responsibilities as individuals who do not submit to resignation, expressing our will to re-establish what the anarchist struggle is.
Among the many things, remaining shoulder to shoulder with our comrades also means collectively taking on everything that they are charged with as part of our own struggle/life.
That's why we are convinced that occasions such as this encounter and the previous ones, where, as anarchists, we talk to prepare an event but also look beyond the cycle of repressive operations, should be supported and promoted.
The trajectory that the State wants to put on trial by holding Marco, Danilo, Anna, Valentina, Sandro, Alfredo, Daniele and Nicola hostages is our own. We therefore call for a proud presence at the trial, always knowing that the struggle, the real one, the living one, is carried out at other levels.
We think that solidarity is a word that has been abused and now even causes confusion; what we have at heart is to continue to do what we've done in the past and create the occasion to carry on in the future. Free from any sense of devotion, let's get rid of the logic of having to do solidarity; we don't think that there is anything particular about staying close to comrades who are temporarily held in a phase that one consciously risks by living anarchy, and we are sure that any well-delivered blow creates a crack in the walls that dominion erects to keep us down inside and outside its cages.
Croce Nera Anarchica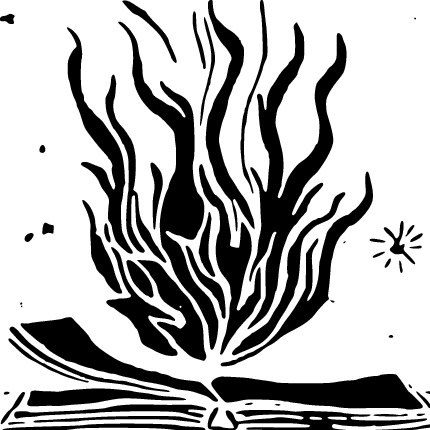 Bookmarks