Titolo: Czech Republic: What is Fénix 2 about
Origine: via mail
Czech Republic: What is Fénix 2 about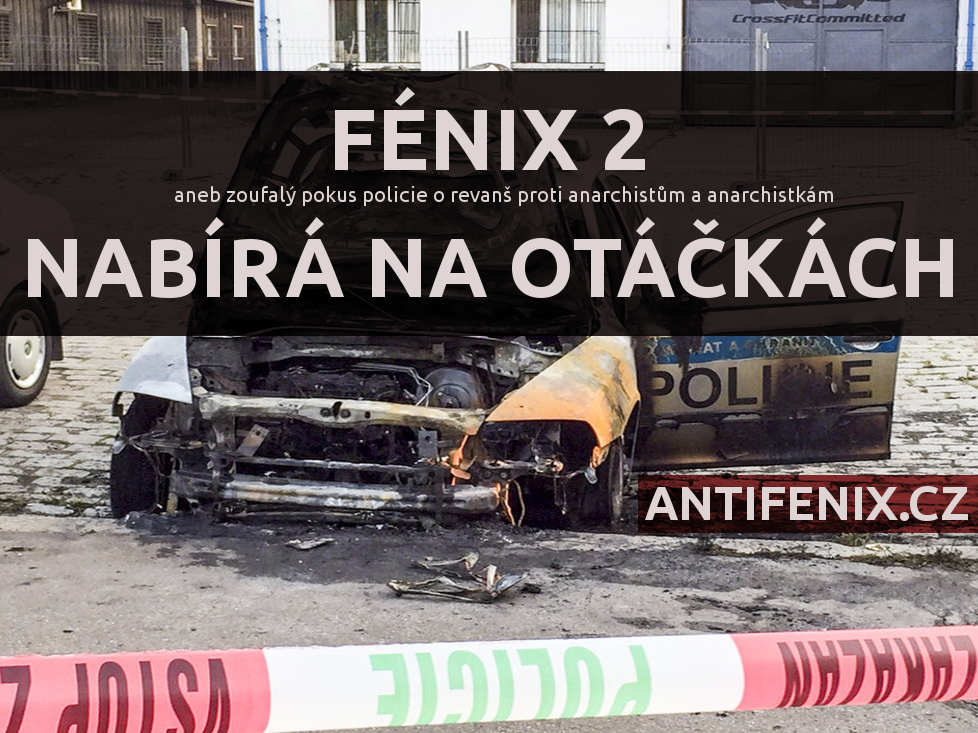 In April 2015, first accusations appeared and first part of Fénix started. In March 2018, Higher court in Prague dropped all the charges for all people involved in the case. Meanwhile, the second part of Fénix arrised and this article explains, what is it about.
From first to the second part
When the police started operation Fénix, some media claimed, that SRB Network of Revolutionary Cells was scattered. Yet sabotages and arson attacks continued and the amount of them raised. Soon, it became obvious, that it's going to be hard to connect accused people with those activities, so the police started to "investigate".
They focused on interrogations, analyses of materials seized in home raids and also on tracking people. Among them, there was also an anarchist Lukáš Borl, who decided to go underground at the end of the summer, because of harassment of him and his close ones by the police. In the winter 2016 police profiled Lukáš as "wanted"and claimed as dangerous and armed. Since this moment, we can talk about the beginning of Fénix 2.
On 4th of October, Lukáš was captured in Most by police officer Zdeněk Prošek . He told him the charges, which he was accused of several months ago, without his presence. At that moment he found out, what they were about.
Lukáš was charged of creating, supporting and propagation a movement leading to suppression of rights and freedom of people. According to police, he should be at the foundation of The Network of Revolutionary Cells (SRB), participate on some actions of SRB, write down some of the communiques of SRB and publish all of them at Asociace Alerta website. Investigators also claim, he is responsible for destroying of property in four cases. Twice by burning police car. Once in arson attack on a door of a shop. And once by spray painting on the walls of Praha Ruzyně prison. At last, the police is claiming, that he blackmailed the owner of restaurant Řízkárna, who is infamous for not paying his employees. Later they added charges for creating fake documents. Specifically ID of citizen of Poland, which Lukáš had with him during the arrest.
Lukáš spent more than seven months in custody in the city of Litoměřice. Several weeks after his release, at 9th of June 2017, police accused four other people and it all became Fénix 2.
It includes Martin Ignačák and Petr Sova, who were accused – and later acquitted – in the case Fénix I. The others are anarchist Lukáš Novák and environmentalist Tomáš Zelený. All together, they were charged in sixteen articles.
Again we talk about the paragraph of creating, supporting and propagation a movement leading to suppression of rights and freedom of people. This time, police is not saying they are part of SRB, but three of them supposed to support and propagate SRB online. According to police, Petr Sova by publishing communiques on facebook and web of Voice of anarchopacifism. Tomáš Zelený on the website Green Action and Lukáš Novák on the website of Anarchocommunist alternative. Martin Ignačák and Lukáš Novák should also propagate movement leading to suppression of rights and freedom by distributing publications with texts about insurrectionalist anarchism, Informal anarchist federation (FAI), Conspiracy of cells of fire (CCF) and translations of Alfredo M. Bonnano texts.
What are the possibilities
All five people in Fénix 2 are charged with criminal offense with possibility to get from 3 to 10 years in prison. Lukáš Borl has some more charges from different delicts. We have no illusions and know, that the justice system can be blind, cruel and unfair. But meanwhile police is threating people with high punishments, they don't have much in their hands to fulfill these threats. It more likely seems, that Fénix 2. is heading towards similar slap comedy as the first part. With a bit of a luck and our handiness, also this time the investigators could become absolute bunglers. There is no sense in writing down with what kind of a speculations they are operating and how to disprove them. Lets wait for the trial, which is for sure going to be yet another embarrassing theater.
By looking at the expansive files and length of investigation, it might seem, that it's about something really big. But sometimes things are not how they appear. Files are full of ballast and investigators didn't do any steps for several months. Preparation procedures were finished at summer 2018 and by December 2018, general attorney made accusations at the local court in Most. Courts will take place on the 8th, the 10th and the 12th of April 2019. So far we can see certain quandary of the police and the general attorney. That's probably why they choose at least the impede tactics. They know, with what they have, it will be difficult to send someone to prison. That's why they at least keep the accused ones in doubts, stress and tension. It creates pressure not only on them. There is a discouraging message to all, who are resisting to the present political system. A warning that says: "Keep your head down, otherwise you will face the same inconvenience."
Trial with the accused in Fenix 2
On April 8th, 10th and 12th, 2019, the trial with 4 anarchists and one environmentalist accused in operation Fenix 2 will be taking place at the district court of Most, every day at 8:30 a.m. Come to support them at the courthouse or by any solidarity action. Let them know you are not apathetic to their future as you are not towards the freedom of all of us. Any way of expressing support is welcomed!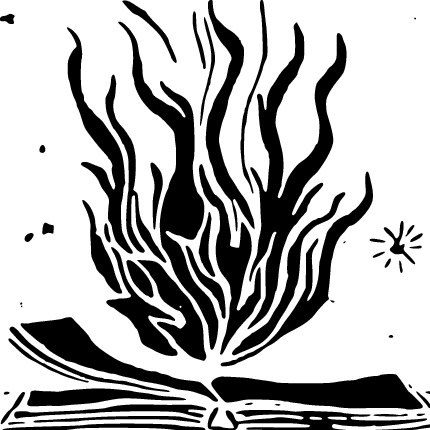 Bookmarks