Titolo: Bruxelles [Belgio]: Attacco solidale con l'anarchico Damien, in custodia cautelare a Fleury (12/2016)
Bruxelles [Belgio]: Attacco solidale con l'anarchico Damien, in custodia cautelare a Fleury (12/2016)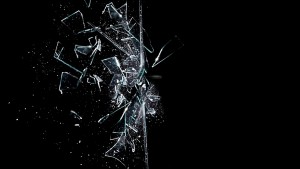 E bam!
attacco di solidarietà con il compagno Damien
bruxelles la glaciale:
la scorsa notte mentre passeggiavo innocentemente con la sciarpa fino agliocchi e con il rompivetro in tasca ho incontrato questa vettura di guardie giurate che stazionava solitaria. dopo aver mostrato il dito medio alla telecamera sopra di me, ho spaccato i vetri della macchina.
troppe guardie, troppi sbirri, troppi secondini.
un piccolo pensiero per te quando si spacca damien
HIT and RUN
P.S. dato che mi ero già scaldato, sulla via di ritorno ho sfondato dei pannelli pubblicitari in vetro che se la tiravano un po' troppo (del tipo ricchezza di Natale, sapete).
distruzione dedicata a tutti/e quelli/e che non aspettano
Bruxelles [Belgija]: Solidarni napad s Damienom, u pritvoru u Fleuryju (12.2016.)
I bum!
solidarni napad s drugom Damienom
bruxelles ledena:
prošle noći, dok sam nedužno šetao pokriveno šalom do očiju i razbijačem stakla u džepu, sreo sam to vozilo zaštitara koje je usamljeno stajalo. nakon što sam pokazao srednji prst telekameri iznad mene, razbio sam stakla automobila.
previše zaštitara, previše pandura, previše stražara.
mali znak pažnje za tebe kada se razbija Damien
HIT and RUN
P.S. pošto sam se već bio zagrijao, dok sam se vraćao razbio sam staklene reklamne panele koji su se previše folirali (tipa božićne raskoši, znate već)
uništenje posvećeno svima koji ne čekaju