Titolo: Bologna [Italija]: Uhapšen anarhist zbog posjedovanja eksplozivnog materijala (02.08.2016.)
Bologna [Italija]: Uhapšen anarhist zbog posjedovanja eksplozivnog materijala (02.08.2016.)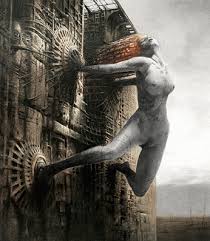 4. augusta pojavila se u lokalnim medijima vijest o pretresu doma jednog anarhista iz Bologne, nakon kontrole policije zbog svađe u kući i naknadne intervencije Digos-a [politička policija, nap.prev.], koju je pozvala policija tokom pretresa. Mediji su prenijeli: "U stanu je pronađen materijal za svakidašnju upotrebu, kao gnojivo, aceton, hidrogen, ali i zapaljive tvari. Tvari koje bi, ako se njima rukuje na određeni način, mogle stvoriti eksplozivnu mješavinu. No, to nije sve. Pronađeni su i dokumenti i tekstovi iz antagonističke sredine, posebno anarhističke". U biti, nije se radilo o običnoj prijavi, kao što su to navele novine, nego o hapšenju zbog posjedovanja eksplozivnog materijala. Drug se sada nalazi zatvoren u bolonjskom zatvoru Dozza u očekivanju ročišta potvrde.
Slijedi izjava nekoliko solidarnih anarhista:
Informiramo da je navečer 2. augusta, nakon svađe u kući, naš drug Divine zatekao policiju na vratima. Ta govna su odmah upala u stan, izvršila pretres te pozvali Digos. Tokom pretresa, kao što je navela režimska štampa, pronađeni su predmeti i tvari za svakodnevnu upotrebu, koji bi ako povezani alkemijskom mudrošću mogli izroditi napravu, te različit papirnati materijal povezan s anarhističkim sredinama. Kao što je poznato, u anarhističkom domu i pokvareno varivo može postati oružje.
Divine je odveden u policijsku upravu gdje je zadržan više dana, bez ikakve komunikacije s vanjskim svijetom i s advokatima. Dan kasnije novine su govorile o nekoj osobi koja se kretala anarhističkom sredinom i u čijem je domu pronađen vrlo eksplozivan materijal, ali koja je, nakon prijave, odmah otpuštena. Vijest je lažna pošto, unatoč pokušajima, nitko nije uspio vidjeti Divinea ili dobiti vijest o njegovom otpuštanju.
Nakon 4 dana stigla je potvrda da se drug nalazi zatvoren u bolonjskom zatvoru pod istim optužbama iznijetim u novinama, u očekivanju odluke suca.
Treba naglasiti odvratnu ulogu štampe, piskarala i zaštitnika režima, koja je objavljivanjem lažne vijesti dozvolila produženu Divineovu izolaciju. Ne iznenađuje nas gnjev države prema vlastitim neprijateljima i neće nas zaustaviti jedan pokušaj izolacije, nastavit ćemo napad na postojeće i na njegove aktivne suradnike.
Stojimo uz Divinea, kao i uz sve drugove koji su pod represijom države, odlučniji no ikada da nastavimo našim krivim putem.
Uslijedit će vijesti.
Za telegrame solidarnosti:
Divine Umoru
Via del Gomito, CAP 40127, Bologna – Italia
Nek* anarhist*