Titolo: TIJUANA [MEKSIKO]: DIREKTNE AKCIJE (DECEMBAR 2015.)
TIJUANA [MEKSIKO]: DIREKTNE AKCIJE (DECEMBAR 2015.)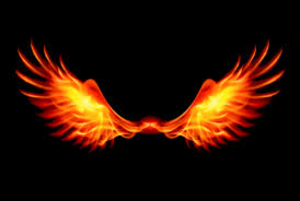 Tijuana, 2. januar - ... jasno drugovi, trebamo slati državi i kapitalu cvijeće, pohvale, pjesme i volim te.
Da, trebamo je moliti da nam dozvoli malo slobode, da ne bude tako agresivna prema nama, da nas pusti da živimo sretni. Trebamo pregovarati o našim životima: što više budemo trgovali to će biti sretniji; oprostite, želio sam reći, to ćemo biti sretniji.
I ako to nije dovoljno, okrenut ćemo lijevo lice čekajući na njene nježne dodire, pošto nam je desna strana lica već otekla od udaraca.
No, jasno drugovi, učinili bi to kad ne bi bili mladi, i kad bi bili pripitomljeni!
Bez embarga, nećemo trgovati našim životima, niti ćemo pregovarati o našoj slobodi, živjet ćemo našu slobodu neodoljivo. Odgovorit ćemo našim bijesom, preuzet ćemo odgovornost za naša djela.
Od poziva na Crni Decembar počinjeno je više djela: kao oblik solidarnosti s našim drugovima zatočenim u zatvorima u Čileu, Grčkoj, Meksiku, Brazilu i u svijetu, ispisali smo grafite u kvartovima i u "urbaniziranim" zonama buržoaske klase.
Na istu su način podmetnuti požari u kvartu El Florido na simbole moći: prvi uspješan požar podmetnut je u prostor kapitala McDonalds; drugi, neuspješan, u vlasništvo psa države Kika Venga, koje se nalazi na brzoj i središnjoj cesti kamiona; treći danas u zoru, postavljanjem uspješne zapaljive naprave na bankomat.
Ovim djelima odgovaramo na poziv solidarnosti s našim zatočenim drugovima, a istovremeno to je naš odgovor na poziv drugova iz ove regije, Ustaničke Ćelije Kaosa.
Ne čekajmo praznike!
Ne čekajmo mase, u stadu sposobne samo da slijede!
Danas grafiti na ulici, sutra ćemo obasjati noć!
Danas obasjajte ulice, izađimo!
Sve do krajnjih posljedica!
Iz našeg kvarta pružamo otpor i djelujemo!
Sloboda za anarhističke zatvorenike u Čileu, Grčkoj, Meksiku, Brazilu i u svijetu!
Zapalimo njihova bogatstva!
Za jedan Decembar, jedan život i jednu borbu Crnu!
Slobodni i divlji protiv sistema koji pripitomljuje, protiv njegovog autoriteta, bez straha i kolektivnosti.
Pojedinci: Bezimeni (A)