Titolo: ODGOVOR "DRAGIM DRUGOVIMA NA ULICAMA"
ODGOVOR "DRAGIM DRUGOVIMA NA ULICAMA"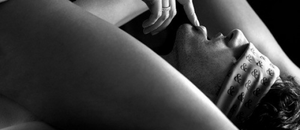 Dragi drugovi,
Zašto insistirate na organiziranju unutar širokih narodnih masa, ili paralelno s istima, ili pak na određene simbolične datume? U trenucima kada ne samo da znate da će doći do policijskih napada zato što će cjelokupan represivan aparat biti organiziran, koordiniran, dislociran i pojačan svojim zakonima i tehnologijom, nego i zato što će te stalno morati paziti na vaša leđa zbog nesklonih masa na ulicama (zar još niste primijetili da su mase spremne da vas pregaze?), zbog čitave mješavine ljevičara koji žele održati moć i njome alternativno upravljati, zbog cinkaroša i paciflicsa*, kako ih mi u Montrealu nazivamo, naguravanja između pandura i građana, više nego ostalih dana.
Zar nije upravo to ono što tražite kada govorite o sukobu? Zar ne bi trebalo biti zbog sukoba i prekida sa svakodnevnicom, svakodnevnicom buđenja, rada, sranja, spavanja, isprepletenom s nekoliko fetištičkih dana prosvjeda? Zar ne bi trebalo biti zbog nadilaženja regularnog militantnog kalendara naših očekivanih trenutaka djelovanja? Drugovi, trenutak iznenađenja je i dalje divlji saveznik.
Ili pak tražite grupnu terapiju? Da budete s drugima, da se utješite kako niste sami, i da se "više fokusirate na brigu, podršku i emocionalnu otvorenost". Ako je tako, onda zabavljajte se na prosvjedima, budući da je to samo jedna obična grupna terapija usred ovog masovnog otuđenja koje nazivamo društvom.
Nadamo se da se brinete i podržavate međusobno svakodnevno. Nadamo se da svakim danom postajete jači u zagrljaju vaših voljenih, čije ruke stežete, i vjerujete im svojim životima. Prosvjed je ipak mjesto gdje ćete pronaći osobe koje će se brinuti za vas kao u noćnom baru.
Drugovi, željeli bi vjerovati kako i vi vatreno želite uništiti ulice, a ne vratiti ih. Ulice nisu naše, nisu nikada bile i neće nikada biti, niti želimo da budu, one su dio ovog svijeta sačinjenog od betona i cementa koji nas izolira, ne dozvoljava da se spustimo na zemlju i da vidimo s one strane. Svakim danom i na svakom mjestu postoje ulice, nekoliko voljenih je sasvim dovoljno da pronađu pukotine na ulici iz koje će izvući komade koje će uzvratiti onima kojima pripadaju.
Drugovi, željeli bi obuhvatiti, naše šake streme ka ulicama vatrenom željom, svaki truli dan bijede koji nam moć nameće.
*"paci"=pacifist i "flics"=panduri; upotrebljava se za osobe koje napadaju i/ili pokušavaju uhvatiti one koje koriste taktike sukoba.
Izvor: Anarchistnews