Titolo: GRČKA: IZJAVA CHRISTOSA RODOPOULOSA ISTRAŽNOM SUCU
GRČKA: IZJAVA CHRISTOSA RODOPOULOSA ISTRAŽNOM SUCU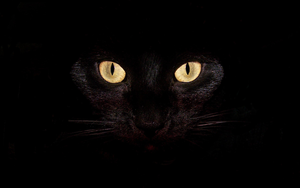 O metodologiji istrage
Život je jedan ne-činjenični kontinuum. Upotreba tehnika kvantizacije - omiljene nadasve u modernom tehnokratskom "društvu" - za shvaćanje istog, osuđena je na neuspjeh, kako u smislu strukture tako i namjere.
Jedan primjer od navedenih tehnika je široka optužba koju ste mi nametnuli. Tekst koji je, između ostalog, nejasan, i kada je čitan željom za slobodom i životom. Željom za ujedinjenjem s prirodom života i njenom kreacijom, ali također i slobodom onih koji je nesebično nude svakom biću koje se želi približiti poštovanjem sudionika i pobuđuju traganje.
Možda ste već počeli razabirati - ako naravno, barem na trenutak, napustite ulogu nositelja takvog teksta - jaz koji postoji između vaših istražnih pitanja i moje situacije.
Dakle, nemojmo se doticati toga i uhvatimo to zarađeno vrijeme, kako bi oslušnuli, između ostalog, daleki huk, koji potječe iz tog jaza.
.......
I naravno, ne, taj huk ne dolazi od beskrajnog stroja u aveniji Alexandras. To je tiha gromka patnja koju krivični skalpel kvantizacije stvara u dušama onih koji opstaju u zatvorskim ćelijama.
No, ovdje ću dovršiti ovu moju izjavu, premda strmo, no nadajući se da neće biti daljnjih razgraničavanja s ničim što proistječe iz toga.
Christos Rodopoulos
Napomena: Christos Rodopoulos se nalazi zatvoren u zatvoru tipa C u Domokosu, optužen za pokušaj bijega ZVĆ i za navodno pripadanje istoj.
Izvor: InterArma