Titolo: ČILE: O LAŽNOJ NAPRAVI IZMEĐU SUBCENTRA I VOJNE ŠKOLE
ČILE: O LAŽNOJ NAPRAVI IZMEĐU SUBCENTRA I VOJNE ŠKOLE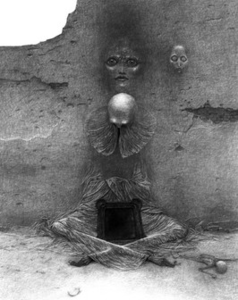 Napomena RadioAzione[Italija]: Odlučio sam se na prijevod i objavljivanje ovog teksta kojeg su mi putem maila poslali drugovi s "Noticias de la Guerra Social", ne zato što smatram bitnim to što se desilo nego da bude jasnija represivni period i antiteroristička histerija u Čileu, te da se ne zaborave Natalie i Juan, zakopani u armirani beton čileanskog zatvora, o kojima imamo uvijek i nažalost malo vijesti.
O lažnoj napravi između Subcentra i Vojne Škole
Ujutro 16. decembra 2014. pronađena je navodna eksplozivna naprava između Subcentra i Escuela Militar, i pokrenulo ogromnu policijsku i medijsku hajku.
Par mjeseci unazad, točnije u septembru, jedna je naprava eksplodirala u košu za smeće podzemne željeznice Subcentro i ranila brojne prolaznike. Odgovornost za djelo preuzela je "Zavjera Vatrenih Ćelija - Čile".
Nakon eksplozije u Subcentru represija je odmah krenula u napad i uhapsila drugove Juana Floresa i Nataly Casanova, pod optužbom da su počinili ne samo ovaj atentat već i na dvije policijske uprave te na vagon podzemne željeznice u Los Dominicios.
Antiteroristička histerija pojavila se ponovno uz ovu "novu" napravu, policija je požurila da iznese svoje izjave i isforsirana nagađanja, dok je specijalna jedinica za eksplozive, GOPE, pregledava aparat za gašenje požara povezan s tajmerom, izraelskom zastavom i letcima na kojima se nalaze sulude riječi: "Escatologia de la Liberacion Javier".
Nakon dugih logističkih poteza policijskih službenike i njenog "antieksplozivnog" odjela, uspjeli su shvatiti da improvizirana naprava nije bila eksplozivna, pošto se u njoj nalazila samo pšenica.
Brzinom koja je svojstvena policijskoj gluposti, pripadnici nove grupe agencije za sigurnost, koja je nedavno osnovana pod pompoznim imenom "Radne Snage za Složene Zločine" (Fuerza de Tarea de Delitos Complejos"), uspjeli su uhapsiti odgovornog za eklektično "djelo".
Nakon što su pregledali nadzorne kamere, napravili digitalno vještačenje nad "letkom" i usporedili ga s drugima koji su prije par sati bili bačeni u jednu evanđelističku crkvu, uspjeli su bez većih poteškoća stići do 51-godišnjeg Hectora Navarresea Munoza.
Hector je taksist iz Ponte Alta, i preuzeo je odgovornost za djela nakon što ga je zaustavila policija, nastojeći privući pozornost o vojsci sudnjeg dana. Hector je šizofreničar.
Javni tužitelj, Južnog Tužiteljstva, je odmah izdao optužbu za "remećenje javnog reda", a prve ishitrene izjave policije i ministarstva o sprovođenju antiterorističkog zakona su utihnule nakon što je "odbačena anarhistička mogućnost", ili kako je izjavio predsjednik Južnog Tužiteljstva, "nepostojanje veza s Crnim Decembrom", odnosno s obilježavanjem smrti anarhističkog druga Sebastiana Oversluija. Sud je dozvolio rok od 150 dana za istragu, prekidajući povezanost s drugim slučajevima postavljanja bombi, i kućni pritvor za optuženog.
U izjavi za štampu Hector je kleknuo i rekao: "Kajem se za sav nemir koji sam izazvao mojoj dragoj vladi, što se tiče pokretanja specijalnih jedinica, straha građana, ali bilo je nužno kako bi bili svjesni da se bliži dolazak antikrista". Na pitanje kako je sastavio napravu, jednostavno je odgovorio: "Zahvaljujući vama, vama iz štampe koji ste me to naučili."
Izvor: RadioAzione