Titolo: BEOGRAD [SRBIJA]: INFOSHOP "FURIJA" - PROJEKCIJA "THE CENTURY OF SELF"
BEOGRAD [SRBIJA]: INFOSHOP "FURIJA" - PROJEKCIJA "THE CENTURY OF SELF"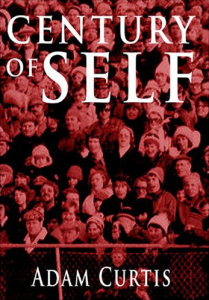 Infoshop "Furija" - Višnjička 76 - Beograd
The Century of the Self (Adam Curtis, 2002)
Četvorodelna dokumentarna serija Adama Kurtisa govori o načinima na koje su korporacije i vlade zloupotrebile Frojdove teorije i rad – koji su promenili shvatanje ljudskog uma i njegovog funkcionisanja – kako bi manipulisale masama, radi kontrole ili radi dobiti.
Happiness Machines
Četvrtak, 15.1, u 19č
Prvi deo serije priča o odnosu između Sigmunda Frojda i Edvard Bernajza, njegovog sestrića koji je '20-ih godina izmislio službu za odnose sa javnošću, tako postavši prva osoba koja je iskoristila Frojdove ideje za manipulaciju masama.
The Engineering of Consent
Četvrtak, 22.1, u 19č
Drugi deo istražuje kako je vlast u posleratnim Sjedinjenim Državama iskoristila Frojdove ideje o nesvesnom umu za kontrolu mase. Političari su poverovali u Frojdovu skrivenu premisu da se duboko u svim ljudima nalaze opasne i iracionalne želje.
There is a Policemen Inside All of Our Heads. He Must Be Destroyed
Četvrtak, 29.1, u 19č
Tokom '60-ih, grupa radikalnih psihoterapeuta je dovela u pitanje uticaj Frojdovih ideja, što je dovelo do stvaranja novog političkog pokreta koji je želeo da stvori nove ljude, oslobođene psihološkog konformizma koji su im usadili veliki biznis i politika.
Eight People Sipping Wine In Kettering
Četvrtak, 5.2, u 19č
Ova epizoda objašnjava kako su se političari okrenuli istim tehnikama koje koristi veliki biznis kako bi razumeli i manipulisali unutrašnjim željama masa. I novi laburisti Tonija Blera i demokrate Bila Klintona iskoristili su fokus grupu, koju su izmislili psihoanalitičari, kako bi došli na vlast.
Izvor: Infoshop Furija