Titolo: UK: PAMFLET SOLIDARNOSTI SA ZATVORENIM ANARHISTIMA OSUĐENIM ZA DVOSTRUKU PLJAČKU U VELVEDU-KOZANI (GRČKA)
UK: PAMFLET SOLIDARNOSTI SA ZATVORENIM ANARHISTIMA OSUĐENIM ZA DVOSTRUKU PLJAČKU U VELVEDU-KOZANI (GRČKA)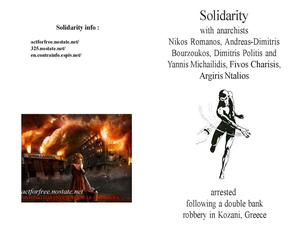 DOWNLOAD PDF: Pamflet solidarnosti na engleskom jeziku
Anarhistički web-site kontrainformacije Act For Freedom Now objavio pamflet solidarnosti s Nikosom Romanos, Andreas-Dimitrisom Bourzoukosom, Dimitrisom Politisom, Yannisom Michailidisom, Fivosom Charisisom, Argirisom Ntaliosom, koji su 01.10.2014. osuđeni za dvostruku pljačku:
Drug G.Mihailidis: 16 godina i 4 mjeseca
Drugovi N.Romanos, A.D.Bourzoukos, A.Dalios and F.Harisis, 15 godina i 11 mjeseci
Drug D.Politis, 11 godina and 5 mjeseci.
10.11.2014. drug Nikos Romanos započeo je štrajk glađu, nakon što su mu odbijeni izlasci iz zatvora u svrhu obrazovanja na atenskom fakultetu. U znak solidarnosti drugovi-suučesnici započeli su rotirajući štrajk glađu od 18.11.2014.
Ništa nije gotovo, rat se nastavlja!
Izvor: Act For Freedom Now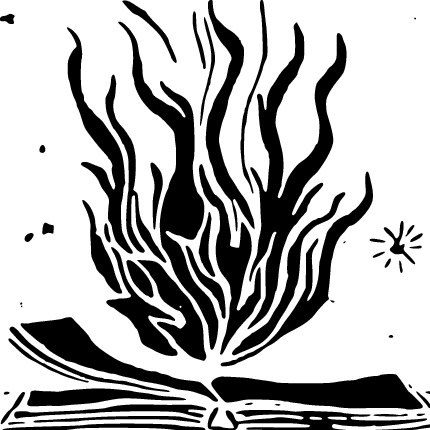 Bookmarks