Titolo: CARTAGO [KOSTARIKA]: NAPAD ELF/ALF/FAI/FRI
CARTAGO [KOSTARIKA]: NAPAD ELF/ALF/FAI/FRI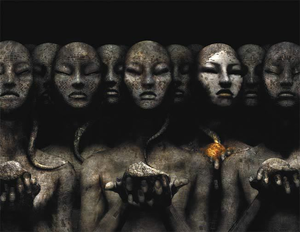 Razne ćelije započele su nizom malih djela sabotaže u Kostariki već mjesecima, nismo očekivali da će naše djelo doživjeti tako snažan odjek.
To je prvo djelo tog tipa u ovoj prljavoj zemlji nakon dugo, dugo godina...
Zbog tog smo razloga osjetili potrebu da preuzmemo odgovornost za ovo djelo, misleći da će ohrabriti mnogo osoba koje će sa sebe otresti strah koji nas svakodnevno izjeda, strah koji nas sprječava da krenemo dalje...
Tehnološka kontrola je sve jača, zato smo odlučili da preuzmemo kontrolu nad našim životima bar na trenutak i da ostvarimo ovo djelo, koje nije samo sebi svrha, već sredstvo kojim se osvećujemo za naše ropstvo.
U četvrtak 19. juna 2014. napali smo mesnicu u Cartagi sa zapaljivom napravom. Vatra je nadišla naša očekivanja, i po riječima štampe šteta je procjenjena na preko 40.000 dolara.
Mesna industrija je jasan odraz ovog društva: pripitomljavanje, minimalno poštivanje prirode i novac kao sveto božanstvo pri svakom potezu. Ovo nije samo izjava o preuzimanju odgovornosti; ovo je poziv na rat ostalim ćelijama, ostaloj braći i sestrama u vatri; oni znaju na koga se odnosimo, kome je ova poruka upućena.
Došlo je vrijeme da zapalimo ovu zemlju, ovaj umjetni svijet; to je početak crne vatre koja će spaliti njihova poduzeća i industriju prljavog tehno-industrijskog društva. Sada je trenutak za artikuliranje hladne i izravne kritike, daleko od maštarija, krenuti naprijed i predstaviti vlastite napade. Jasno je da nismo destabilizirali sistem ovim djelom, ali jedna spaljena mesnica je jedna mesnica manje...
Sa zatvorenim drugovima ili palima u borbi u našim sjećanjima, puškama i napadima...
Bez daljnjih oklijevanja.
Bila je to kratka poruka <em>"Divljih zemlje" ELF/ALF/FAI/FRI
</em>
Izvor: CroceNera