Titolo: Poland: Fanzine about the anarchists recently arrested in Warsaw [ENG]
Poland: Fanzine about the anarchists recently arrested in Warsaw [ENG]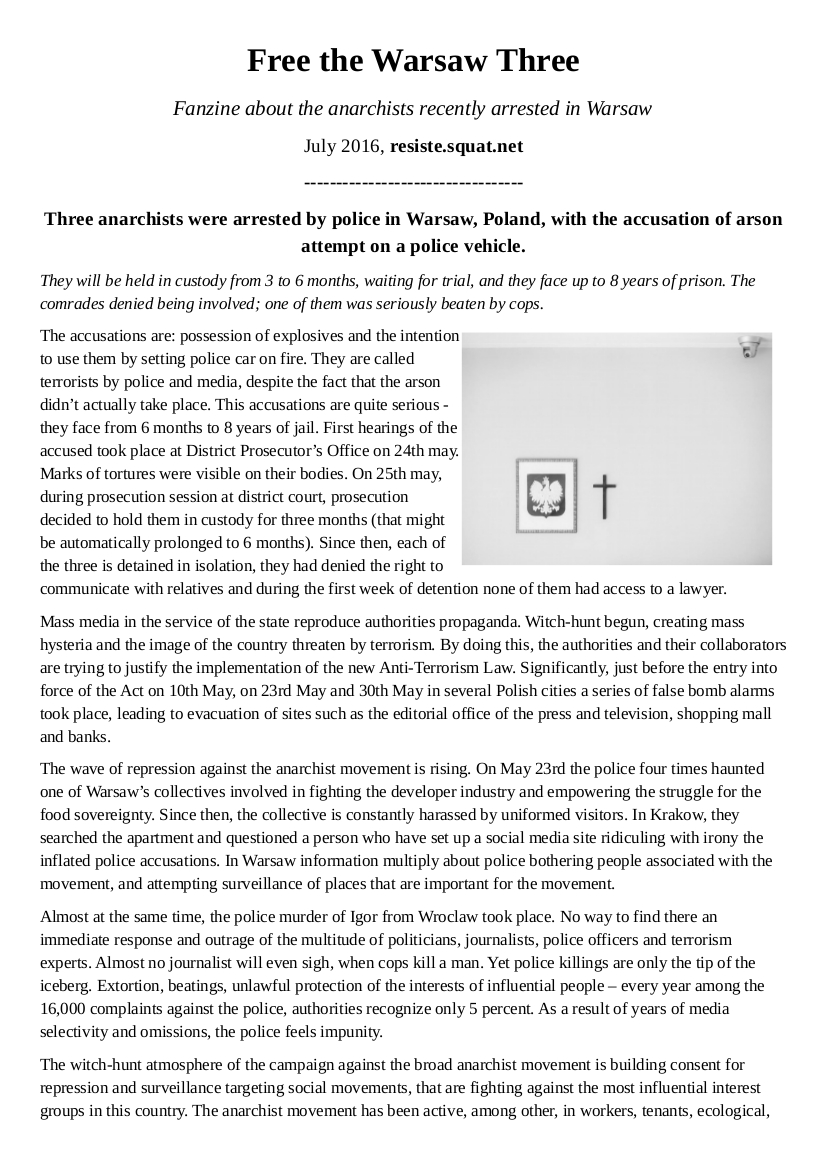 On the night of May 23rd, the police in Warsaw arrested three anarchists on charges of an alleged arson attempt of a police vehicle. The three were transferred to a remand prison where they are to be held in custody for three months, awaiting trial. They face up to 8 years in prison. Media frenzy broke out over the arrest in the past few days, with high-ranking politicians and experts on terrorism discussing the matter on TV. Photos and video reruns of the arrested walking with chains around their feet and hands are broadcast on public transportation. The text below is a translation of the statement that was sent out by various groups from the anarchist and wider social justice community in Poland, in response to these arrests.


Poljska: List o tri anarhista nedavno uhapšena u Varšavi (engleski)
U noći 23. maja policija je u Varšavi uhapsila 3 anarhista pod optužbom za navodno podmetanje požara u policijsko vozila. Trojca su zatim premještana u istražni zatvor, gdje će biti zadržana u pritvoru tri mjeseca, u očekivanj suđenja. Riskiraju do 8 godina zatvorske kazne. Mediji su se proteklih dana mahnito raspisali o hapšenjima, dok su visoko pozicionirani političari i stručnjaci za terorizam raspravljali o tome na TV-u. Fotografije i video-zapisi uhapšenih s lancima oko ruku i nogu neprestano su objavljivani u javnim prijevozima. Tekst koji slijedi je prijevod izjave različitih grupa, od anarhističkih do širih zajednica za društvenu pravdu iz Poljske, kao odgovor na navedena hapšenja.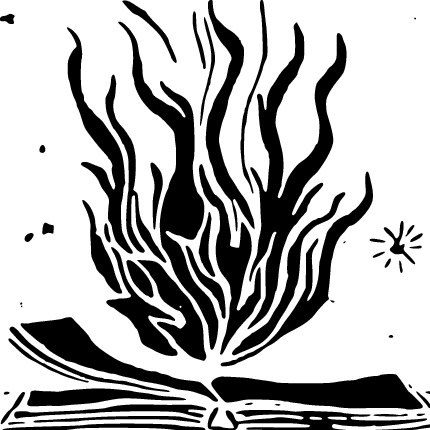 Bookmarks