Titolo: Nizozemska: Vijesti o drugarici uhapšenoj za pljačku banke (07.2016.)
Nizozemska: Vijesti o drugarici uhapšenoj za pljačku banke (07.2016.)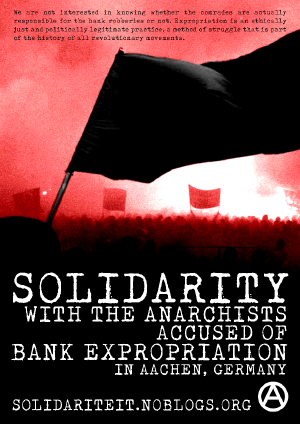 Naša prijateljica je sada premještena u zatvor u Utrechtu (Nieuwerslui), gjde očekuje proceduru izručivanja.
Iduće ročište koje će odlučiti da li može čekati izručivanje izvan zatvora, održat će se u petak 15. jula.
Veoma je dirnuta i osnažena čitavom solidarnošću i podrškom (može čuti buku prosvjeda).
Ako joj želite pisati otvorili smo mejl adresu na koju joj možete slati pisma ili skenirana pisma, koje ćemo štampati i osigurati se da budu objavljena.
solidariteit6juli [at] riseup [dot] net
Snažno i borbeno!
******
7.7. se odvio ljutiti i odlučni prosvjed od središta Amsterdama do policijske uprave gdje se nalazila naša drugarica, od hapšenja 6.7.2016. Ostali smo ispred krila ćelija oko 15–20 minuta, stvarajući buku, uzvikujući parole i bacajući teške petarde. To je samo početak, naša se prijateljica neće nikada osjećati usamljeno. Zato pozivamo sve da izraze solidarnost na svaki mogući način sa zatvorenom drugaricom.
Već je bila provela 5 mjeseci u pritvoru, nakon čega je otpuštena u januaru 2016. jer je razriješena optužbi. Veoma razočarano tužiteljstvo (iz Aachena, Njemačka) uložila je žalbu vrhovnom sudu, koji je zajamčio suđenje (još nije određen datum) i novi nalog za hapšenje. U aprilu 2016. jedna je drugarica uhapšena u Barceloni po nalogu istog tužilačkog ureda, uz slične optužbe: eksproprijacija banke koja se odvila 2014. Od tada je izručena Njemačkoj.
Ne zanima nas da li je drugarica zaista odgovorna ili nije za pljačku banke. Eksproprijacija je etički korektno i politički pravedno sredstvo, metoda borbe koja je dio povijesti revolucionarnih pokreta.
Za nas ne postoje pravosudni parametri ili strateške granice na kojima bi utemeljili solidarnost prema drugovima suočenim s represijom. To nisu principi koji nam pripadaju. Mi krećemo putem solidarnosti kao sastavnim dijelom naše borbe, koji odgovara potrebama podrške našim prijateljima i srodnima kada im država oduzme slobodu, zato što prepoznajemo sebe u njihovim idejama i u načinu na koji se suočavaju s represijom.
solidariteit.noblogs.org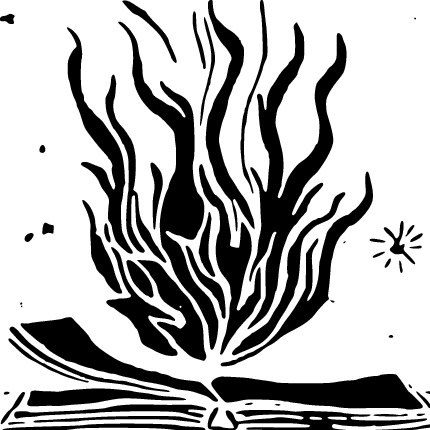 Bookmarks