Titolo: Italy: Initiative in solidarity with anarchists from Russia to Italy (29/03/2019)
Italy: Initiative in solidarity with anarchists from Russia to Italy (29/03/2019)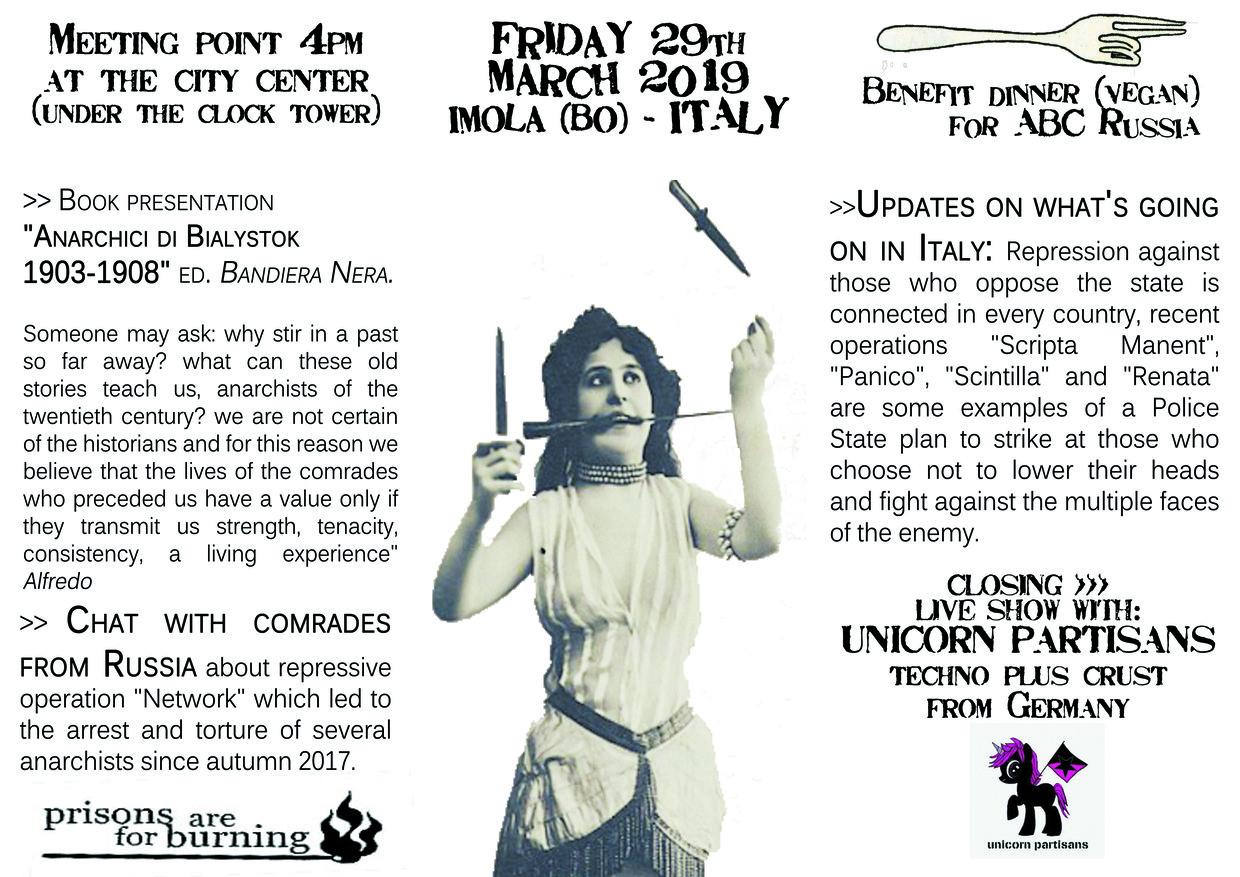 FRIDAY 29 MARCH in IMOLA(BO)- Italy meeting at 4 PM at the city center, under the clock tower (for those who come by train, just exit to the front of the station and go straigh on until you cross the clock), from there we will move to a nearby place for a chat about state repression against anarchists. From Italy to Russia the "internal enemy" is represented by all those who choose to oppose this world of control in an increasingly perfected police state.
TO TIGHTEN UP SOLIDARITY AND COMPLICITY WITH RUSSIAN ANARCHISTS ARRESTED AND TORTURED FOR THE "NETWORK OPERATION". They take away comrades with repression, but our anger grows!
There will be updates on the latest operations and a following benefit dinner for ABC Russia and a live show with Unicorn Partisans.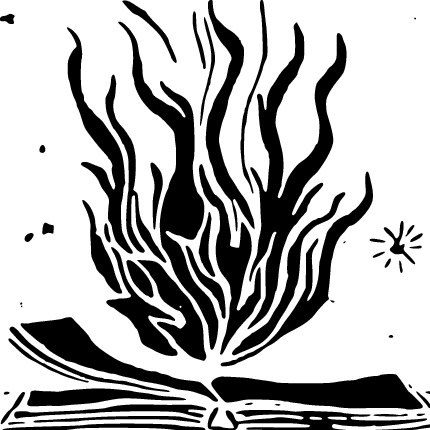 Bookmarks