Titolo: Fire and Gunpowder
Sottotitolo: A proposition for FAI / IRF
Data: 2011
Conspiracy of Cells of Fire
Fire and Gunpowder
A proposition for FAI / IRF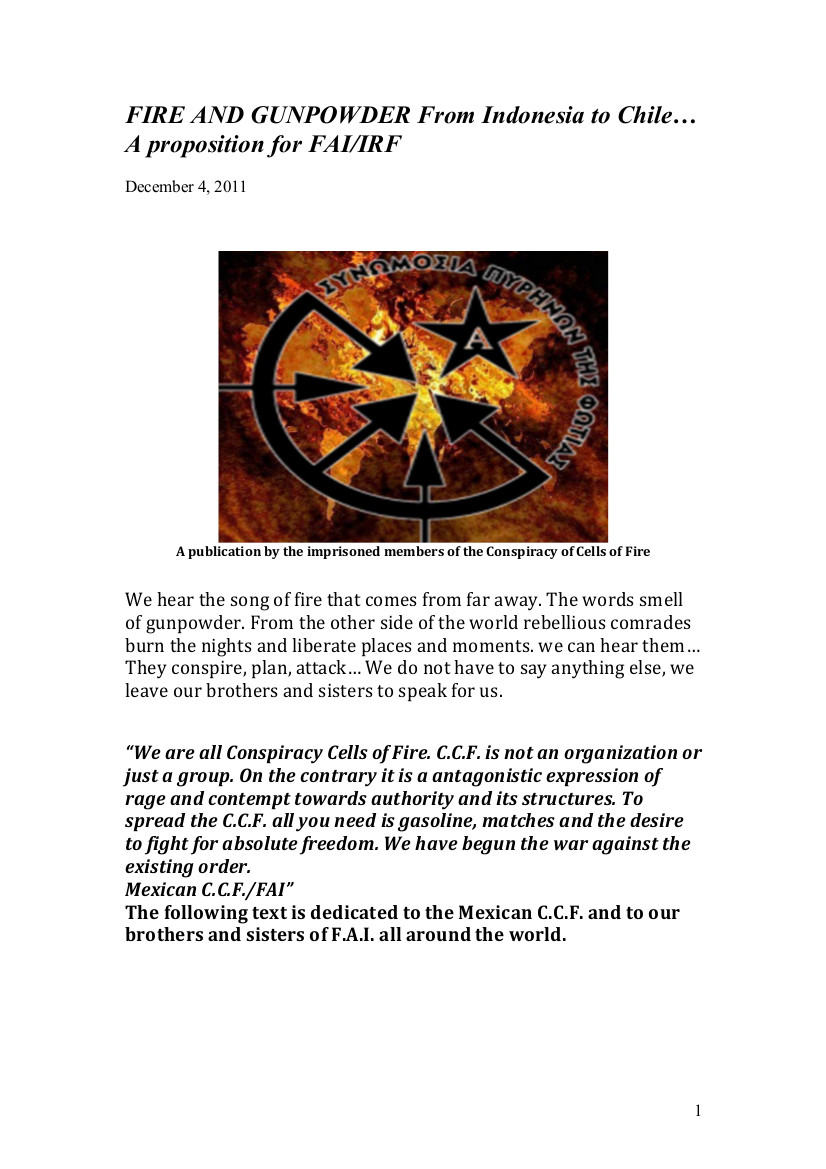 We hear the song of fire that comes from far away. The words smell of gunpowder. From the other side of the world rebellious comrades burn the nights and liberate places and moments. we can hear them... They conspire, plan, attack... We do not have to say anything else, we leave our brothers and sisters to speak for us.
"We are all Conspiracy Cells of Fire. C.C.F. is not an organization or just a group. On the contrary it is a antagonistic expression of rage and contempt towards authority and its structures. To spread the C.C.F. all you need is gasoline, matches and the desire to fight for absolute freedom. We have begun the war against the existing order. Mexican C.C.F./FAI"
The following text is dedicated to the Mexican C.C.F. and to our brothers and sisters of F.A.I. all around the world.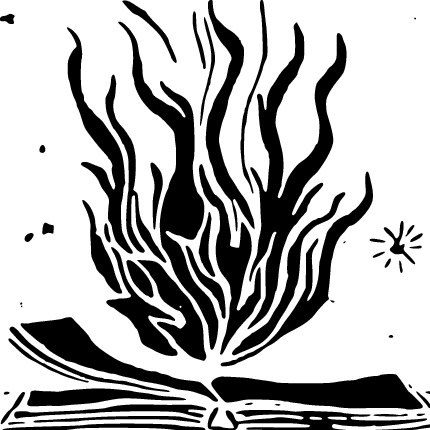 Bookmarks