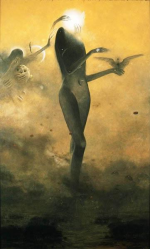 Questo pomeriggio abbiamo ricevuto una chiamata telefonica dal compagno Abraham Cortés, in cui ci informa che dopo più di tre anni di carcere è finalmente uscito, dopo che gli è stata concessa la scarcerazione anticipata.
Ci fa molto piacere a condividere questa notizia, dato che Abraham è stato un detenuto ribelle durante tutto il periodo trascorso in carcere, un compagno che ha sempre mantenuto una posizione combattiva di fronte all'imprigionamento.
Ma ci sono ancora compagni che rimangono dietro le mura carcerarie... la lotta continua finché tutti non saranno liberi.
Croce Nera Anarchica – Messico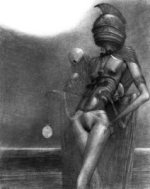 Prethodnih dana dobili smo vijest da je drug Abraham Cortes ponovno osuđen na sudskom procesu koji traje od 2. oktobra 2013.
Podsjećamo da je Abraham jedina osoba koja je još i dalje u zatvoru zbog događaja iz tih dana.
Abraham je bio suočen s optužbom za ubojstvo, okrivljen da je bacio različite molotove na redove interventne policije. A bio je optužen i za napad na javni mir u grupi.
Za te optužbe drug je osuđen na 13 godina i 4 mjeseca zatvora, ali prethodnih dana stigla je nova presuda, koja se odnosi na žalbu.
Nova presuda protiv druga je 5 godina i 9 mjeseci za kazneno djelo napada na javni mir u grupi, pošto je razriješen optužbe za pokušaj ubojstva.
Nesumnjivo, radi se o lijepoj vijesti, ali to ne znači da priznajemo (u presudi) to kao izraz pravde meksičkog pravno-zatvorskog sistema. Sasvim dobro znamo da nam ovaj sistem neće nikada donijeti pravdu, i ako su danas malo popustili ne smijemo zaboraviti da drug i dalje ostaje u zatvoru, i dok on kao i na tisuće drugih osoba koje trenutno nastanjuju zatvor budu iza tih zidova, mi ćemo se nastaviti boriti...
Za slobodu svih!
Srušimo zidove zatvora!
Cruz Negra Anarquista México
...