Titolo: RIM [ITALIJA]: GIANLUCA I ADRIANO, VIJESTI S PRVOG ROČIŠTA SUDSKOG PROCESA
RIM [ITALIJA]: GIANLUCA I ADRIANO, VIJESTI S PRVOG ROČIŠTA SUDSKOG PROCESA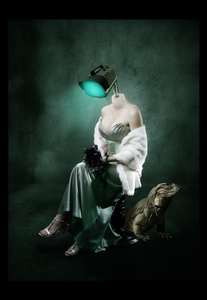 Odgođeno za 4.07. prvo ročište za Gianlucu i Adriana.
Osam mjeseci nakon uhićenja Gianluke i Adriana, anarhista iz Castelli Romani, za 26. maj bilo je zakazano prvo ročište sudskog procesa, u kojem su okrivljenici i optuženi za udruženje u svrhu terorizma, te za podmetanje požara, tešku krađu i oštećenje tuđe imovine.
Optužbe za koje se terete odnose se na niz sabotaža počinjenih na području Castelli Romani, protiv nekoliko banaka, jedne krznarije, sjedišta energetskih kompanija Eni i Enel, i odlagališta otpada u mjestu Roncigliano.
Uoči ovog prvog ročišta sutkinja je ponovno potvrdila zahtjev javnog tužitelja Miniscija (isti koji zastupa tužilaštvo u okviru sudskog procesa za 15. oktobar 2011.) da se suđenje odvije putem videokonferencije.
U znak podrške sa Gianlucom i Adrianom, koji se nalaze u režimu visokog nadzora u zatvorima Alessandria i Ferrara, i da se tišinom i ravnodušnošću ne prijeđe preko upotrebe jednog alata, to jest videokonferencije, koji želi još više izolirati, demonizirati i dehumanizirati uvjete zatvorenika, održan je prosvjed.
Ročište se nije održalo iz tehničkih razloga vezanih za imenovanje Gianlukinog advokata obrane, zato je odgođeno za 4. juli.
Čim je stigla vijest o odgodi improviziran je prosvjed unutar suda, uzvikujući parole i bacajući letke u znak solidarnosti sa zatvorenicima i protiv upotrebe videokonferencije.
Iako samo na trenutak, hodnicima suda na trgu Clodio u Rimu odjeknuli su glasovi solidarnosti sa Gianlucom i Adrianom, kako bi naglasili da oni koji se bore nisu nikada sami i da nikakav alat, niti videokonferencija, neće moći slomiti solidarnost među pobunjenicima.
Još jednom bio je to način da se naglasi da su teroristi oni koji uništavaju i pljačkaju zemlju, oni koji izrabljuju i guše svaki oblik života.
Solidarnost s Gianlucom i Adrianom!
Protiv upotrebe videokonferencije!
Izvor: RadioAzione