Titolo: ŠPANJOLSKA: DRUGOVI UHAPŠENI TOKOM OPERACIJE "PANDORA" OTPUŠTENI NA UVJETNU SLOBODU
ŠPANJOLSKA: DRUGOVI UHAPŠENI TOKOM OPERACIJE "PANDORA" OTPUŠTENI NA UVJETNU SLOBODU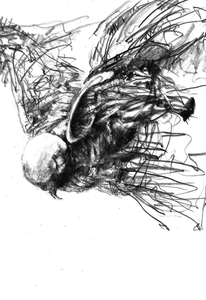 U noći 30. januara otpušteni su na uvjetnu slobodu drugarice i drugovi u zatvoru od 16. decembra, uhapšeni tokom represivne operacije "Pandora".
IZJAVA O OTPUŠTANJU:
Jučer, u noći 30. januara, otpušteni su na uvjetnu slobodu sedmero drugova i drugarica, koji su se nalazili u zatvoru od 16. decembra, u okviru operacije Pandora.
Dan ranije je sud Audiencia Nacional potvrdio istragu i, temeljeći se na izjavi za štampu koju je policijska jedinica Mosso d'Esquadra objavila na svojim web stranicama, između ostalih optužbi nalazi se i pripadanje grupi GAC, napadi na banke, slanje paketa-bombi (jedan upućen nadbiskupu Pamplone, jedan članu fašističke kongregacije Legionarios de Cristo u Madridu, talijanskim poduzećima), kao što po istražiteljima postoje i "veze" s eksplozivnim napravama postavljenima u katedralu Almudena u Madridu (07.02.2013.) i u baziliku del Pilar u Saragazoi (02.10.2013.); za ovo posljednje optuženi su naši drugovi Monica i Francisco, koji se nalaze u pritvoru. Policijska izjava završava pobjedničkim "po sudu istražitelja razbijena je struktura GAC/FAI-FRI u Kataloniji, temeljni bedem navedene kriminalne organizacije s ciljem terorizma protiv španjolske države." Ono što ne priznaju (i niti će priznati), ti lakeji moći, da su tom operacijom namjeravali zastrašiti i ostatak drugova i drugarica; a ne samo da to nisu postigli, nego možemo i, bez oklijevanja, tvrditi da je proizvela suprotni efekt.
Nesumnjivo, postoji razloga za slavlje, pošto su otpušteni/e na slobodu i zagrljeni/e, zato što nisu više zatvoreni/e, i zato jer su ponovno među nama u borbi, rame uz rame, protiv ovog usranog svijeta. Ali, to je samo polovično "slavlje", budući da optužbe nisu odbačene, kao ni mjere ograničenja (obaveza javljanja u policijsku postaju triput tjedno, zaplijenjene putovnice itd.), dok Monica Francesco i dalje ostaje u zatvoru... a da ne govorimo o svim drugovima i drugaricama koji su već godinama suočeni sa zatvorom zbog ili različitih istraga ili presuda.
Dok svi ne budu slobodni!
Izvor: informa-azione