Titolo: UK: "Dark Nights" #48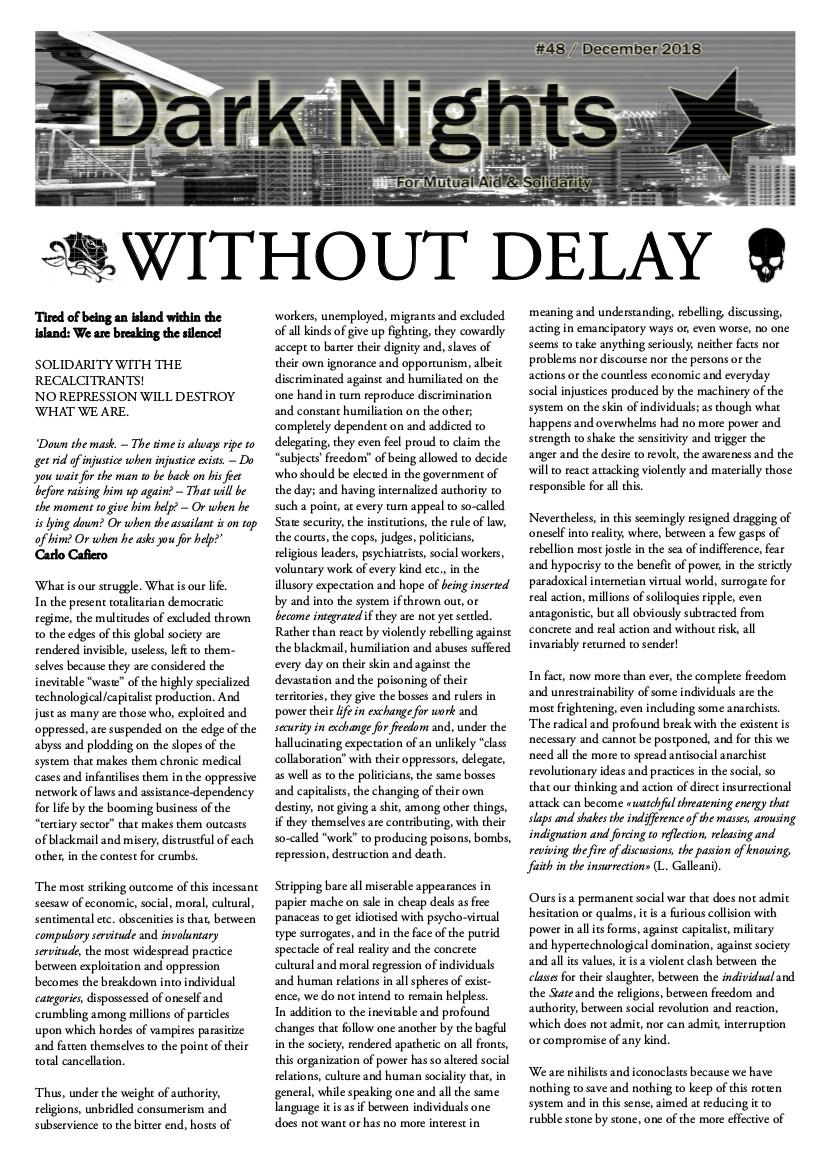 DOWNLOAD: Dark Nights #48
International newsletter of social war keeping the black flag flying with a nihilist, anarchist and anti-social revolutionary cover feature written by two comrades in Italy. Usual resistance and repression round ups included. It's an 8-page hand out for your local squat, social centre, mate's house or given out at a demo. Help ignite the next wave of the black international – Download, copy and distribute!
1. 'Without Delay' by Michela Ortu and Pierleone Porcu.
2. Direct Action Chronology.
3. Repression News.
4. More Than Words.
Anti-Copyright Network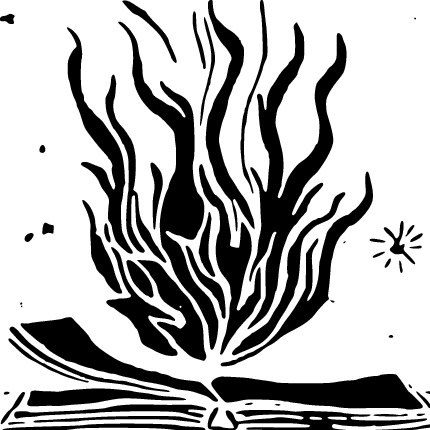 Bookmarks