Titolo: Odbaci sve proteze i baci se u bezdan svijeta bez granica
Odbaci sve proteze i baci se u bezdan svijeta bez granica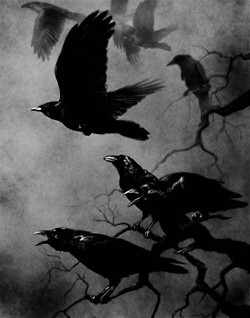 Život je napustio bezdušni labirint ljudske svakodnevnice. Tako naizgled ekumenski, tako prividno nepostojan, ipak nije tako jeftin. Pokušaj da ga susretnu robovi demokracije, samo to ostaje. Prividni izbori u izlozima kapitala svedeni su na jedan: možeš živjeti u bari sa žabama, koprcati se u globalnoj močvari sudjelovanja i pomoći mulju da se širi sve dok čak i tvoji snovi posive. Ili pak možeš otići. Poletjeti sa skitnicama duha, dozvoliti žaru slobode da zapali tvoje strasti, rasplamsa tvoj duh, obasja tvoj um. Odbaci sve proteze i baci se u bezdan svijeta bez granica.
Gdje pobuna više nije apstraktni izbor, gdje postaje potreba.
Jednom kada se uloge i identiteti odbace, kada granice strpljenja i nade otpadnu, poniženje ustupa mjesto bijesu. Prestajemo biti puki gubitnici u svijetu obmana i mađioničarskih trikova, i postajemo njegovi zakleti neprijatelji. Palimo sve karte. Sloboda postaje naše jedini kompas i nema više povratka.
Borba postaje stvarnost, a ta stvarnost nije za sve jednaka. Uvjetovana je konkretnim strukturama, različitim oblicima koje neprijatelj poprima kako bi izrabljivao te izvlačio profit i pokoravanje. Prividna sloboda koja uživa u "zonama udobnosti" kapitala oštro odudara od perifernih područja staromodnog materijalnog siromaštva. Ne postoji model borbe, pobunjenici i borci za slobodu donose svoje vlastite izbore, razrađujući stvari putem.
Golema riznica anarhističkih ideja i djela, prijašnjih i sadašnjih, pripada svima nama i na raspolaganju nam je – kritički, naravno.
Psi čuvari države nisu pasivni posmatrači. Hapšenjima, suđenjima, mučenjima i zatvorima pokušavaju slomiti cjelokupnu revolucionarnu aktivnost, ne samo fizičke osobe. Čine to kako bi ih držali podalje od te aktivnosti što duže moguće.
Zaštiti svoju slobodu svim raspoloživim sredstvima, dosljednošću i ispravnošću koje sam revolucionar mora odlučiti, nije stoga samo izbor, nego nužnost prema vlastitom projektu, prema uključenom drugu te prema izrabljenima i ugnjetavanima koji bi kroz taj projekt mogli (ili pak ne bi) otkriti svoju vlastitu slobodu.
A kada neprijatelj uspije da uhvati pobunjenike, da ih zatvori, obilježi kao teroriste i neprijatelje naroda, postoje drugovi, posvuda, za koje je solidarnost središnji, neizostavni dio sveopće borbe.
J.W.