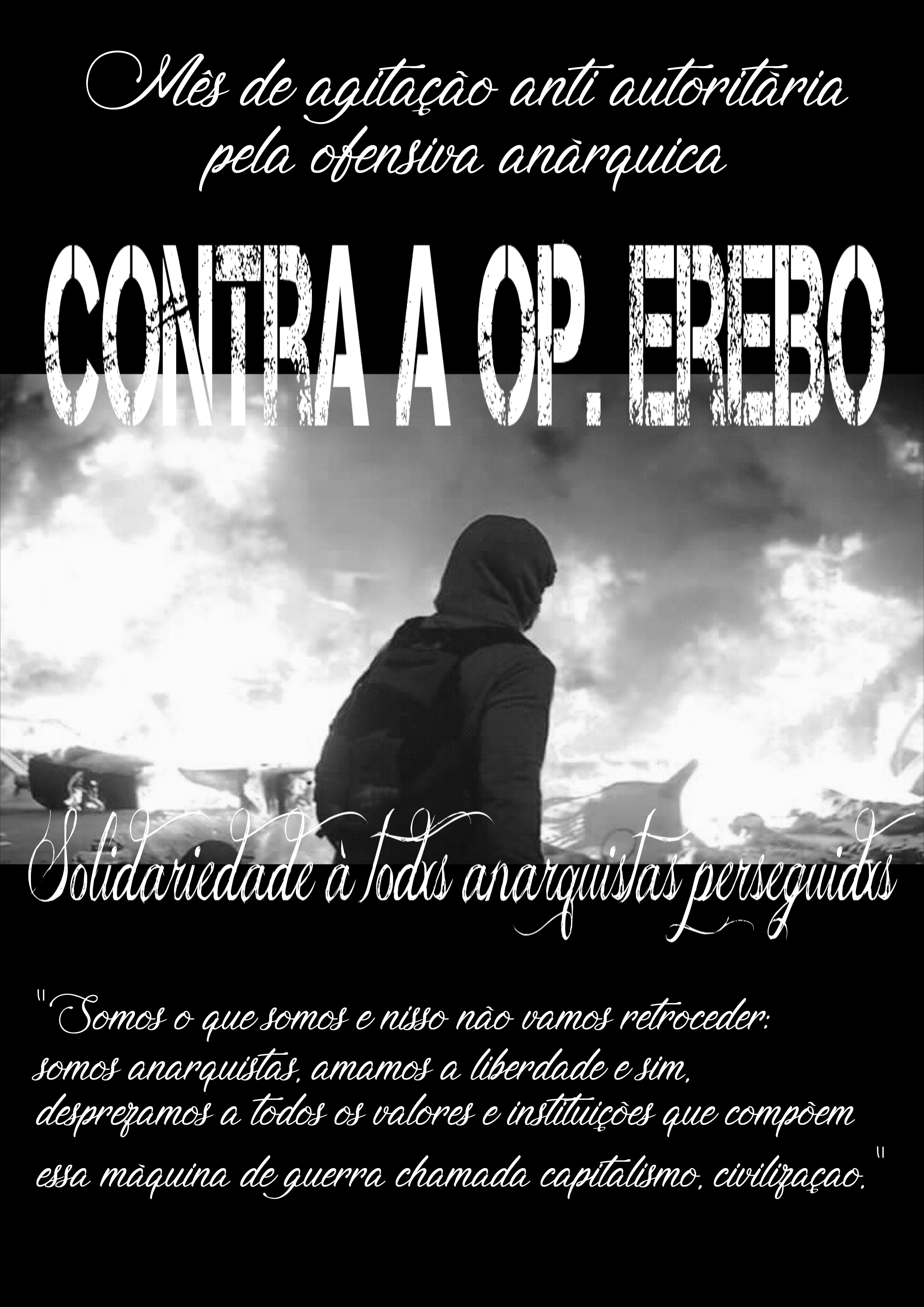 Insubmissive solidarity to all persecuted anarchists in the southern region of the territory dominated by the Brazilian state.
We call for extensive action in the months of February and March in response to the "operation érebo".
In 2017, the civil police of Porto Alegre initiated the so-called "érebo operation" to persecute anarchists and libertarian spaces. It is clear for us that the state wants to overthrow everyone who makes their ideas a real threat.
No aggression will remain unanswered. In light of this, we call for immediate responses to come from all corners against the enemy. We will not be in the cowardly defense, waiting for the next juridical police step to hit us.